Connect with your social network account
Moderator: Moderators
Intellecutally Wasted

Posts: 7745
Joined: Sun Aug 03, 2003 8:19 pm
Location: Home of the Sioux!
Contact:
Al-Qaeda force captures Fallujah amid rise in violence in Iraq

By Liz Sly, Updated: Friday, January 3, 1:41 PM

BEIRUT — A rejuvenated al-Qaeda force asserted control over the western Iraqi town of Fallujah on Friday, raising its flag over government buildings and declaring an Islamic state in one of the most crucial areas that U.S. troops fought to pacify before withdrawing from Iraq two years ago.

The capture of Fallujah came amid an explosion of violence across the western desert province of Anbar in which local tribes, the Iraqi security forces and al-Qaeda militants have been fighting one another for days in a confusingly chaotic three- way war.

Elsewhere in the province, local tribal militias claimed they were gaining ground against the al-Qaeda militants who surged into urban areas from their desert strongholds earlier this week after clashes erupted between local residents and the Iraqi security forces.

But in Fallujah, where Marines fought the bloodiest battle of the Iraq war in 2004, the militants appeared to have the upper hand, underscoring the extent to which the Iraqi security forces have struggled to sustain the gains made by U.S. troops before they withdrew in December 2011.

The upheaval also affirmed the soaring capabilities of the Islamic State of Iraq and Syria (ISIS), the rebranded version of the al-Qaeda in Iraq organization that formed a decade ago to confront U.S. troops and expanded into Syria last year while also escalating its activities in Iraq.

"At the moment, there is no presence of the Iraqi state in Fallujah," said a local journalist who asked not to be named because he fears for his safety. "The police and the army have abandoned the city, al-Qaeda has taken down all the Iraqi flags and burned them, and it has raised its own flag on all the buildings."

At Friday prayers, held outdoors and attended by thousands of people, a masked ISIS fighter took the podium and addressed the crowd, declaring the establishment of an "Islamic emirate" in Fallujah and promising to help residents fight the government of Prime Minister Nouri al-Maliki and his Iranian allies.

"We don't want to hurt you. We don't want to take any of your possessions," the masked man told the crowd, according to the journalist, who attended the prayers. "We want you to reopen the schools and institutions and return to your normal lives."

The extent of the militants' control over the town was unclear, however. Some local tribes were challenging their presence, and there were scattered firefights in several parts of the town, according to another Fallujah resident who also did not want to be named because he is afraid. The Iraqi army fired shells into Fallujah from bases outside the town, killing at least 17 people, and most residents spent the day hiding indoors, he said.

In the provincial capital Ramadi, tribal fighters have succeeded in ejecting al-Qaeda loyalists, according to Ahmed Abu Risha, a tribal leader who fought alongside U.S. troops against al-Qaeda following the "surge" of U.S. troops in 2007.

The tribesmen are fighting alongside Iraqi police, Abu Risha said, and among those killed in the fighting was Abu Abdul Rahman al-Baghdadi, the emir, or leader, of ISIS in Ramadi.

"All the tribes of Anbar are fighting against al-Qaeda," he said. "We are happy this fight is taking place. We will confront them face to face, and we will win this battle."

But it was unclear whether all of the tribal fighters battling the al-Qaeda militants were doing so in alliance with the Iraqi government. The current violence evolved from a year-long, largely peaceful Sunni revolt against Maliki's Shiite-dominated government. The revolt was inspired by the Arab Spring demonstrations elsewhere in the region but rooted in the sectarian disputes left unresolved when U.S. troops withdrew.

When Maliki dispatched the Iraqi army to quell one of the protests in Ramadi earlier this week, the local tribes fought back. Maliki ordered the troops to withdraw, creating an opportunity for al-Qaeda fighters to surge into the towns from their desert strongholds and triggering battles across the province.

Though some tribes have now turned against al-Qaeda, others have not, said Kirk Sowell, a political risk analyst based in the Jordanian capital, Amman, who edits the newsletter Inside Iraqi Politics.

"Basically no one is in control," he said. "The situation was really horrible anyway, and the operation against Ramadi made it worse."

Ahmed Ramadan contributed to this report.
Get busy living or get busy dying.
---
Red Eye Jedi
Posts: 8728
Joined: Tue Jan 13, 2004 5:41 pm
Location: Belgium
Contact:
When I read the news when it was released I couldn't help but roll my eyes and sigh, such a waste of lives and resources and for what ?
Computer games don't affect kids. I mean, if Pac-Man had affected us as kids, we would all be running around darkened rooms, munching magic pills, and listening to repetitive electronic music.
---
Intellecutally Wasted

Posts: 7745
Joined: Sun Aug 03, 2003 8:19 pm
Location: Home of the Sioux!
Contact:
Exactly, not only for the soldiers world wide who were required to follow orders they may or may not have agreed with, but also to the people of Iraq who were killed in the line of fire or by other means. It's sick, I wish the world could get along. I wish there were no violence amongst nations. I wish certain superpowers were not so greedy.
Get busy living or get busy dying.
---
Ganja God

Posts: 6639
Joined: Tue Jul 16, 2002 6:07 pm
Location: south
Contact:
Well...it can be no surprise, when the US government and Saudi regime are arming their supposed 'enemies' heavily and regularly in Syria. Which is rather close to such horrors...Hardly a major surprise. The french fight this 'al-qaeda' mob in North Africa then arm them in Syria. For a very pleasant change...it is pleasing to find the english government thwarted in their attempts to do the same by who other than their own MPs in government.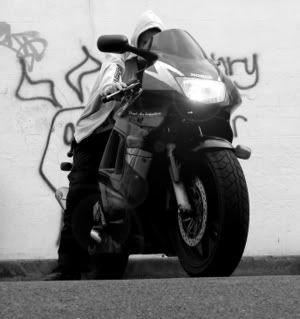 News, football and ranting
http://thedissolutefox.com/
---
Users browsing this forum: No registered users