Connect with your social network account
Moderator: Moderators
Ganja God

Posts: 6639
Joined: Tue Jul 16, 2002 6:07 pm
Location: south
Contact:
Always worth poking around far and beyond the steady deceit-vomit flowing towards us from the papers, the tv screens, the headlines appearing even when simply checking our inboxes...to find, at worst, a different kind of news, from a different perspective, reason to pause perhaps to ponder things anew...and at best, what many people would make sense of as damning condemnation of the extremism of Zionism and the support such a murderous and barbaric regime receives from the US/ UK and in turn Australian and other governments which may as well be viewed as proxies of the same groups who run the Knesset and own the Shite House...
http://www.commondreams.org/view/2012/11/15-9
Death and Tragedy in Gaza: A Timeline
How Israel shattered Gaza truce leading to escalating violence
by Ali Abunimah
Today, 3 Israelis were killed as a result of rocket fire from Gaza.
This came after Israel had killed 13 Palestinians, including 3 children and a woman, and injured 115, including 26 children and 25 women since yesterday, 14 November.
This will be presented by Israel – and sympathetic or careless world media – as another justification for Israel's attacks on Gaza to stop rocket fire. But this narrative is false.
Where there was calm and an effective truce, Israel chose to shatter it, bringing about the current deadly escalation.
In general, Palestinians fired rockets, or attacked the Israeli army, as a response to Israeli attacks, seeking to avoid escalation and publicly embracing a truce. Take a look at the sequence:
•On 29 October the BBC reported that "Militants in Gaza have fired 26 rockets into Israel, officials say, amid a flare-up in fighting which shattered a brief ceasefire between the two sides. No injuries were reported from the barrage, in the south of the country." The BBC said that, "It came hours after Israeli aircraft hit targets in Gaza, after militants fired rockets following the killing by Israel of a Gazan who Israel said fired mortars at its troops."
QassamCount
@QassamCount A rocket fired from #Gaza hit southern #Israel - overall 26 rockets today.
30 Oct 12 ReplyRetweetFavoriteBBC reporter Jon Donnison said, "It is often difficult to pinpoint when a specific escalation in violence started - both sides will always remember what they see as a previous act of aggression by the other which enables them to justify their attacks as retaliation." But we can do better than that.
•On 4 November, Israeli forces shot dead "an unarmed, mentally unfit man" walking near an Israeli-imposed "buffer" area inside the occupied Gaza Strip.
•Yet, after the 28-29 October "flare-up" reported by the BBC, the Israel-based Twitter account @qassamcount, which catalogues projectiles fired from Gaza toward Israel recorded almost no rocket fire. Qassam Count tweeted at 23:56 UTC on 5 November about just one rocket.
QassamCount
@QassamCount A rocket fired from Gaza hits southern Israel.
13 Nov 12 ReplyRetweetFavoriteThey leveled areas of Palestinian land amidst indiscriminate shooting. A few hours later, they moved southwards to 'Abassan village. They opened fire indiscriminately and leveled areas of Palestinian land. An Israeli helicopter gunship also opened fire at the area. At approximately 16:30, as a result of the indiscriminate shooting by IOF [Israeli occupation forces] military vehicles, 13-year-old Ahmed Younis Khader Abu Daqqa was seriously wounded by a bullet to the abdomen. At the time he was shot, Ahmed had been playing football with his friends in front of his family's house, located nearly 1,500 meters away from the area where the IOF were present.
Ahmad Abu Daqqa, profiled by The Electronic Intifada's Rami Almeghari, died of his injuries.
•On 9 November, the day after the killing of Ahmad Abu Daqqa:
QassamCount
@QassamCount 2 rockets fired from Gaza hit southern Israel
10 Nov 12 ReplyRetweetFavoritePalestinians attack Israeli army, Israeli army kills civilians
•On 10 November, Palestinian resistance fighters attacked an Israeli army jeep near the boundary with Gaza, injuring 4 Israeli occupation soldiers.
Following this, Israel attacked civilian neighborhoods in Gaza. In the ensuing 72 hour period, Israeli forced killed 7 Palestinians. According to PCHR, five of the dead were civilians, including 3 children. Fifty-two others, including 6 women and 12 children were wounded.
"Four of these deaths and 38 of the injuries resulted from an Israeli attack on a football playground in al-Shoja'iya neighborhood east of Gaza City," PCHR reported.
Not surprisingly, Palestinians fired rockets into Israel, as recorded by "Qassam Count":
QassamCount
@QassamCount 5 more rockets fired from Gaza explode in Israel. 25 rockets today.
11 Nov 12 ReplyRetweetFavorite
QassamCount
@QassamCount Update: 3 more rockets fired from Gaza hit Israel.
11 Nov 12 ReplyRetweetFavoriteTruce talks
Qassam Count records no rockets on 11 November. This can perhaps be explained by the fact that Palestinian factions were in talks over a truce and were keen to see calm restored.
Israel's Ynet reported on 11 November:
Egyptian Intelligence officials have successfully brokered an end to the current round of escalation in the south, Ynet learned Sunday. No Israeli source has corroborated the report.
The Ynet reported added:
According to senior Egyptian sources, both Hamas and Islamic Jihad have agreed to hold their fire if Israel suspends its airstrike on Gaza. > > Cairo-based sources said that Israel reportedly agreed not to retaliate over sporadic rocket fire from Gaza, as long as it was sans casualties
•Yet on 12 November, two rockets were fired into Israel according to Qassam Count. This came amid two days of air attacks by Israel on the Gaza Strip.
Truce takes hold
Reuters reported on 13 November:
After five days of mounting violence, Israel and the Palestinians stepped back from the brink of a new war in the Gaza Strip on Tuesday, sending signals to each other via Egypt that they would hold their fire unless attacked.
The report added:
Ismail Haniyeh, prime minister of Gaza's Hamas government, praised the main armed factions in the enclave for agreeing on Monday night to a truce. "They showed a high sense of responsibility by saying they would respect calm should the Israeli occupation also abide by it," he said.
Israel destroys the truce
Yet Israel was not interested in calm.
•On 14 November Israel carried out the extrajudicial killing of Hamas military chief Ahmad al-Jabari.
Reuters noted that the Israeli attack "appeared to end a 24-hour lull in cross-border violence that surged this week."
The rest is tragic history, some undoubtedly yet to be written in innocent blood.
An Israeli pattern
Israel's contempt for truces and ceasefires is nothing new. In November 2008, Israel broke a months-long ceasefire, manufacturing a crisis that it then used to justify its December 2008-January 2009 massacre of 1,400 people in Gaza.
Israel has a long, well-documented history of breaking ceasefire after ceasefire, but you would never know it by watching the news or reading, say, The New York Times.
It is also important to keep in mind the context that Israel and Palestinians in Gaza are not symmetrical "sides." Gaza is a small, impoverished enclave, home to 1.6 million people, some 80 percent of whom are refugees. Gaza is under a tight siege and blockade by Israel, the occupying power.
thegutterpoet
Site Admin
Posts: 21
Joined: Mon Aug 06, 2012 11:47 am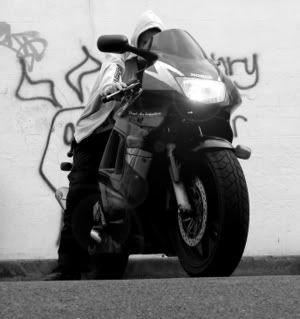 News, football and ranting
http://thedissolutefox.com/
---
Ganja God

Posts: 6639
Joined: Tue Jul 16, 2002 6:07 pm
Location: south
Contact:
http://www.aljazeera.com/indepth/opinio ... 52495.html
In honour of the latest installment of homicidal Israeli behaviour in Gaza, the Twitter account of the Israel Defence Forces (@IDFSpokesperson) has played host to a flurry of activity.
Thursday afternoon, after 13 Palestinians - including several children - had been eliminated, the IDF congratulated itself on its humanitarian efforts with the following tweet: "As part of effort to minimise civilian casualties in Gaza, IDF dropped 1000s of leaflets in Arabic with this message".
Accompanying the tweet was a picture of a leaflet addressed to "the residents of the Gaza Strip":
"For your own safety, take responsibility for yourselves and avoid being present in the vicinity of Hamas operatives and facilities and those of other terror organisations that pose a risk to your safety."
Not explained in the charitable note is how Gaza residents are supposed to heed the IDF's warning given the diminutive physical dimensions of the strip and the fact that Israel is the only entity endowed with the power to determine which human beings and infrastructure qualify as terror operatives and facilities - an arbitrary activity that has been known to result in the levelling of such institutions as the Rafah zoo.
Granted, the zoo was perhaps to blame for recklessly situating itself in the vicinity of terrorists.
Israel's monopoly on retaliation
The leaflet also informs its audience that Hamas is to blame for "once again dragging the region to violence and bloodshed" and that the "IDF is determined to defend the residents of the State of Israel".
As essayist Max Ajl has pointed out in Jacobin magazine, assigning blame to Hamas for initiating the current conflict is a transparent lie. Ajl lists three reasons the assault on Gaza does not in fact constitute, as Israel claims, "retaliation" for a Palestinian anti-tank rocket fired on November 10.
First of all, a quick glance at the calendar reveals that November 10 falls after November 4, when the IDF murdered a mentally unsound Palestinian man, as well as November 8, when the IDF murdered a 13-year-old boy playing soccer. Secondly, the supposed "retaliation" shattered an Egyptian-brokered truce in effect at the time. Thirdly, Ajl writes:
"[T]he category of Israeli 'retaliation' does not exist. The occupation is constant terror, and it is what breeds the Palestinian violence Israeli leaders can adduce as a retroactive justification for the policies they pursue in purported pursuit of the chimera of 'security'."
The same disingenuous rhetoric that is being deployed to justify the present reduction of the population of Gaza also proved helpful during Operation Cast Lead (2008-09), when Israel managed to slaughter 1,400 persons - primarily civilians - in the coastal enclave in a matter of 22 days.
This particular population management effort was also advertised as retaliatory in nature, with details such as Israel's unilateral destruction of the ceasefire with Hamas excised from the official narrative.
Logical acrobatics
Israel's ever-upbeat government spokesman Mark Regev offered the following reaction to the Cast Lead casualty count: "Israel, during the military campaign, made every possible effort to target enemy combatants only." One can assume that, were Hamas to somehow kill 1,400 Israelis, most of them civilians, in three weeks, the organisation would not be lauded for its attentiveness to civilian life.
Regev has now resurfaced with an appeal to humanity to comprehend the current conscientious killing in Gaza, and is quoted at the CNN website as remarking: "I would ask you, I'd ask any person around the planet: What would you do if your population was targeted day after day?"
Seeing as the ratio of Palestinian civilian fatalities to Israeli civilian fatalities during Cast Lead was approximately 400:1, and that Israel has not in recent history been subject to an illegal and crippling blockade, it is possible that some inhabitants of the planet might more readily comprehend Regev's question were it instead posed by a Palestinian.
As for Regev's claim that "you have to see our [current Gaza] operation as fundamentally defensive", I have suggested elsewhere that the audition for the position of Israeli government spokesman might consist of reciting such phrases as "The guinea pig initiated violence against the boa constrictor" and "The armadillo attacked the wheel of the car" with a straight face.
Indeed, Israel's exclusive rights to the term "self-defence" and institutionalised habit of inverting logic have resulted in the construction of a narrative according to which the fatal bulldozing of American peace activists in Gaza and the murder in international waters of Gaza-bound humanitarian workers armed with construction tools, marbles and a metal pail are excused as defensive manoeuvers.
Unfortunately, for the residents of Gaza who have been warned by IDF leaflets to "avoid being present in the vicinity of… terror organisations that pose a risk to your safety", this does not appear to be possible as long as the Palestinian territory exists in the vicinity of the state of Israel.
(Belen Fernandez/ Author)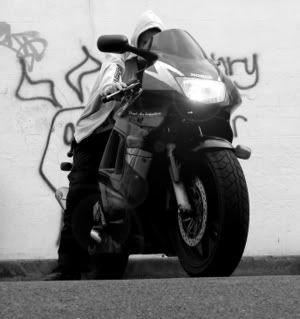 News, football and ranting
http://thedissolutefox.com/
---
Users browsing this forum: No registered users