Connect with your social network account
Moderator: Moderators
Ganja God

Posts: 6639
Joined: Tue Jul 16, 2002 6:07 pm
Location: south
Contact:
I am NOT trying to make myself out to be some kind of white knight, but I AM wanton to make those, me included aware, of what the US and Uk governments are up to...funded by you and me.
Little noticed as President Barack Obama denounced the "unspeakable assault" by Syria's ruthless regime against pro-democracy protestors and demanded Bashar al-Assad to "step aside and allow a democratic transition to proceed immediately" was the resumption of American arms sales to Bahrain.
Shipping weapons to the tense emirate, a key American ally that hosts the U.S. Navy's Fifth Fleet currently keeping watch over Iran's threat to close the vital Straits of Hormuz, won't, the Obama administration says, help Bahrain's Al Khalifa ruling family crack down on pro-democracy protestors planning to mark the anniversary of Bahrain's brutally-crushed Arab Spring.

But rights groups in America and the Middle East are outraged by what they regard as Washington's double-standard.

Unlike Tunisia, Egypt, Libya and Syria, where Mr. Obama backed Arab opponents of dictators and, in the case of Libya, launched an air war that was crucial in ousting Moammar Gadhafi, Washington's handling of Bahrain has been very different.

A year ago, tens of thousands of Bahrainis – most of them from the poor, ill-treated, Shia underclass – challenged the ruling Sunni royal family. Their pro-democracy uprising was crushed by Bahrain's own security forces backed by Saudi Arabia, which sent an armoured column across the causeway into Bahrain. The message was brutally clear that there would be no 'Arab Spring' uprisings in the Gulf.

It will be scant solace for Bahrain's battered pro-democracy activists to know the Obama administration said the weapons shipments won't "include internal security items, such as small arms or tear gas." Spare parts for helicopters and new fast patrol boats are included, in a deal deliberately kept under the $1-million threshold that triggers Congressional oversight.

American policy is torn over Bahrain. The city state is both a bulwark against Iran and – many fear – the first domino that could set off a cascade of collapsing regimes all along the Gulf, including the most powerful and oil-rich of them all, Saudi Arabia, if its rulers are swept aside in a pro-democracy uprising.

"It was much easier for the U.S. to cut loose (former Egyptian President Hosni) Mubarak than it would be with any of the Gulf states," Christopher Davidson, a Gulf expert at Durham University in Britain told the Associated Press. "The Arab Spring is definitely weighing heavily on the minds of Gulf rulers and their Western partners."

It's not just worry about a Shia-majority democracy in Bahrain that creates the dilemma. It's fear that Iran's Shia theocracy can foment uprisings among the Shia in Arab Gulf states and topple the Sunni ruling families that form a reliable pro-western bloc.

If the threat Iran poses to the region is as "dramatic and destabilizing" as Canada's Foreign Minister John Baird claims, then worries about Tehran's expanding influence may trump western support for Arab democracy.

So maintaining a powerful military alliance with Saudi Arabia at its core to confront Iran remains a key strategic part of western foreign policy.

Some see double-standard in holding only some Arab regimes accountable for brutally repressing innocent and unarmed protesters.

In Bahrain, "Protesters remain jailed on criminal charges for peacefully speaking out and there has been little accountability for torture and killings – crimes in which the Bahrain Defense Force is implicated," said Maria McFarland, deputy Washington director at Human Rights Watch, who denounced the resumption of arms sales.
http://www.theglobeandmail.com/news/wor ... le2332088/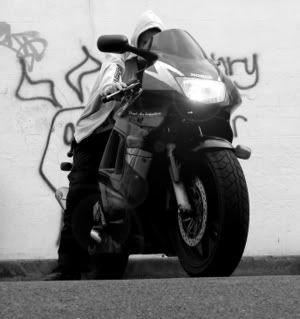 News, football and ranting
http://thedissolutefox.com/
---
Ganja God

Posts: 6639
Joined: Tue Jul 16, 2002 6:07 pm
Location: south
Contact:
Who is Paul, Janifer kim???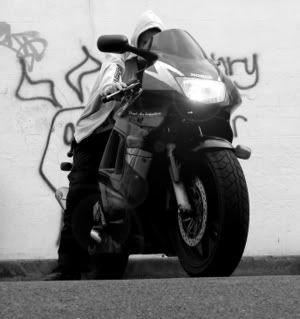 News, football and ranting
http://thedissolutefox.com/
---
Herbal Assassin

Posts: 659
Joined: Thu Jun 14, 2012 10:30 am
Location: ..not home.
Contact:
No peace, just violence...hopefully it won't get out of hand..
---
Users browsing this forum: No registered users