Connect with your social network account
Moderator: Moderators
Ganja God

Posts: 6640
Joined: Tue Jul 16, 2002 6:07 pm
Location: south
Contact:
Do YOu truly understand what you are? As in, a creature born to have the potential for so much good and bad, but essentially, a creature born to die, to live your life and then dive totally into a blackness as cold and unfeeling as the darkness of Space????

All these feelings which consume me, which govern me, they are ultimately worthless...as your feelings are ultimately worthless. even though to me, feelings are everything, the only thing that matters...

Last night i cried myself to sleep, grabbed Oscar from my feet, held him close to my head and heart, simply in order to feel as much creature to creature warmth as possible, for the moment. And moment are ALL we have, as humans, as hyenas, as gila monsters, as trees...in such a state last night, my mind drenched with realism and THC, pondering death, i channeled a formerly close friend of mine, fuck it, a still close friend of mine, even though all facts point towards his suicide...i felt what he told me, which i could never contest, as i agreed.

As a wiser, elder brother told me, many moons ago...when i was so savagely depressed after a french sicilian girl i had adored with everything i had, for four fuckin years, had ditched me, via ecstacy, for a man who resembled physically, Shrek, a man who openly told as many as could hear his shrieks of worthlessness, 'i cant even look at my reflection in a shop window'...but...he ran around town, finding her E and fine white poweder, when I told my then fiance, at the time, 'what the fuck is wrong with you??? where is the girl i have adored for many years?? the girl who followed me across the world and back???No, fucking NO, i WONT ask my people for drugs, for you and your new office crowd'...he told me...'your ex is now chugging troll cum...and so what??? you want to compete??? well, i have been with many women, but the only woman i have ever truly loved, got cancer, and when she knew she was going to die, she discarded me, to head around the world...she discarded me...so fuck off, and cry in your room'...wise words.

I KNOW what most deem LOVE. I have been blessed, more than most, in terms of the people i have been thrust upon. But here and now, at 32 years of age. i truly fucking have no reason to live, other than to make Oscar's tail wag...Is that enough???? when what i am leading to, is a darkness, as cold and barren and unfeeling as Deep Space itself...

my only advice can be this:
Live your life as vibrantly as possible. Do good onto the good, crush the obviously Nasty. Surround yourself with love, and embrace that Love...hope for the best. Selah///Animal....................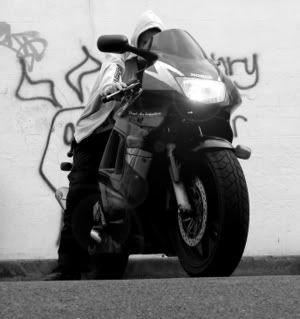 News, football and ranting
http://thedissolutefox.com/
---
The Duke of Dope

Posts: 1550
Joined: Wed Jun 28, 2006 2:20 am
Location: Where gravity no longer exists
Contact:
While there are many themes in your post, the one that stood out to me the most was the part where you felt as though you had no reason to live. All that I can really say, without knowing you in person, is that 32 is still a very young age. Two night ago, at the age of 22, I cried myself to sleep as well... It was literally the first time I had cried in years, however a lot of things boiled over to the point where I just had to release. The main reasons had to do with love, getting two needless tickets, friendships, and basically thinking about too many negative things at once... Oh not to mention, I was completely intoxicated. Before you had ever met the woman you truly loved, it is certain that you did not know she even existed. I therefore present the posibility that there is still someone out there for you and that even beyond that, the future may hold very bright things for yourself. For the past few years, like yourself, though not as MUCH (in quantity) as yourself I have drank liquor many more days than I'd like to even admit to myself. While I am not one to preach about what others should consume, I feel as though if you truly WANT more from your life, a change in habit is likely in order. I have read those who have warned you of the negative physical ailments which consuming may have on your body, but that is something I'm not concerned about in this situation. I just understand that once an individual gets into the cycle of staying at home and drinking every night, or even getting so plastered at pubs/clubs, it is very likely that days/months/years will pass without a single thing changing, for the better, in your life. It is a situation whereby every day can feel like groundhog day. I feel as though this is something that applies to myself as well and therefore thought I would share it...

My main concern with your situation is the combination of the fact that 1) You deem "feeling" as so important, even to the extent to say that feeling is the only thing that matters in life and 2) You consume alcohol in order to FEEL emotions which you otherwise cannot (I've seen you say this elsewhere before). You are still a very young, intelligent and unique individual. The best advice I can give is similar to yours, in that you should live every day to the fullest and understand that there definitely is more to your life than simply having Oscar wag his tail at your presence. Whether it is on this forum, elsewhere on the internet, or the people you have shared passion and knowledge with in the real world, you have certainly affected a good number of people on this planet simply with your mere presence. While it seems as though you have certainly gone through both you fair share of ups and downs, there are certainly more ups ahead of you. It is easier to tell another individual than to apply it to oneself, but clear your head a little bit and perhaps you will find a way to feel again.
I saw on TV today, this man lost his son, his son died...
So he had him cremated, took his ashes, and then made it into a Diamond ring...
Now he watches his son shine every day.
I just thought about that, while I sit here ashing in this ashtray...
---
Herbal Assassin

Posts: 843
Joined: Tue Nov 23, 2004 8:21 am
Location: AL
Contact:
"somebody cares, and there is no way you can tell"
on my days where i would love to just go unconscious for a few months it helps me to remember that nothing really matters. the reason this helps me is because since nothing really matters, i can devote my time to finding enjoyment in novelty things and not worry about "real world" problems like responsibilities and what not. i've always heard in the end its who has the most toys who wins, but i think its all about who had the most fun. so like you both said, we just gotta live every day seeking enjoyment and try to better ourselves and those around us so we can get more enjoyment later.
oh and as far as women go, fuck em!
---
Sir Toke-a-lot

Posts: 2783
Joined: Wed May 04, 2005 8:57 am
Location: Glasgow, Scotland
Contact:
I think the vodka has bent you over a table Daniel, taken out of its trousers the biggest filthiest cock in the world, and proceeded to anally fuck you with it, mentally and emotionally.

But I won't tell you to stop drinking it....It sounds like there's nothing really more I can say. I think Chris hit the nail on his head with his post (the whole thing).

I can give you many different perspectives on how to see life...But it will only be time that will tell on how you change your thinking....

My philosophy is that nothing really matters on this Earth as our whole planet is like a grain of salt in the vastness of the universe. So why worry about anything?

You drink a lot of vodka, and now seem depressed...If you don't want to feel bad anymore, maybe stop one thing and see how you feel? If you still feel the same then start doing the thing you stopped and stop another thing and see how you feel...I doubt this pain and shit is brought on just by being alive...I'm pretty sure it has to do with the voddy....Or even the weed man...It can happen.

Just try to feel better and realise that the shit you may be running away from, in all possibility, is just in your head, and try, over time, to realise it doesn't really matter...Hope that helped.
:scratchs:
---
Weedguru Grampy

Posts: 4117
Joined: Wed Dec 01, 2004 8:33 pm
Location: Nova Scotia, Canada
Contact:
Life is mighty strange.

It's hard to be happy when so many things in life can crush that feeling at any time, any day, and any place. I've been in the darkest depths of depression and turned to the bottle for solace and company. After 3 months of non-stop drinking, I grew weary of being sick every morning, and wondering how I was going to scrape up enough money to pay my bills and still have enough for cigarettes and a 40 of dark rum. That was shortly after my final separation from my ex-wife.

9 years later, I am in a better place. It took a long time to get here, and somehow it was worth the wait. Sure, my life isn't great right now. I've been unemployed for a month with no source of income, and yet I'm happier than I have ever been! Even happier than my wedding day! Happier than the first time I saw my dog Sheba as a 3 month old puppy come running to me when I came home from a weekend of visiting a friend.

I've been seeing an amazing woman for nearly a month now, and she is keeping my feet on the ground and my chin from touching my chest in depression over being jobless. She loves me for who I am, not what I do, how much money I make, what kind of car I drive, etc. Even though we haven't told each other we love each other, I know those feelings are there. I can feel them when I touch her skin. She walks behind me as I am sitting on her couch with her daughter watching cartoons and she brushes the back of my neck with her delicate fingers and stops to kiss my cheek or tussle my hair. I've never been a ladies man. I've only been in 5 meaningful relationships in my 36 years on this planet. Yet, somehow, I feel deep down in my heart that she is the one I want to be with until my dying day.

Life is about finding (or it finding you) whatever it is that makes you smile and get out of bed in the morning. That something can be a special person. It could be a pet. It could be a job. It could be a simple, goofy little hobby.

And it has been well over a month since I have had a single toke of weed. This time last year, I would have been going nuts if I had no weed, or even if I was down to my last gram. Now, with new life flowing through me, I could care less if I smoked another joint. I know I will someday, and I also know that I will never let it consume me the way it has for the past 7 or 8 years.

As the saying goes, "It's all about moderation." Never shut something you enjoy out of your life, so long as you can control it. Drink your liquor. Smoke your danks. Eat your junk food. Life is so damn short and gets shorter as you get older. Many young people don't see or realize this. I was the same way when I was 20, 23, 25 years old. Now that I'm closing in on 40 years old, I realize that if it feels good and it doesn't control you, then do it!

I think Al Jolson said it best when he sang, "Live, love, laugh, and be happy!" That's all we really need to do when it is all said and done.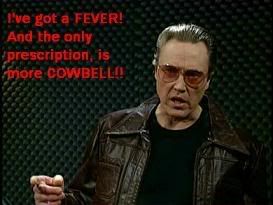 ---
Users browsing this forum: No registered users