Connect with your social network account
Moderator: Moderators
Ganja God

Posts: 6639
Joined: Tue Jul 16, 2002 6:07 pm
Location: south
Contact:
these people,
they don't know me,
for what i truly am...

for i have relented,
aquiesced,
to walking a line,
to talking in time,
to a set of beats,
i find ugly,
lifeless,
a constant encouragement to avoid any hint of SOUL,
any recognition of SPIRIT...

its time,
to say FUCK YOU...

its time,
to reveal myself,
for what i deeply am,
for good or ill.

aesop roars 'none shall pass'
whilst looking like me,
aiming an arrow out of the projects...

this aint a poem, but its neither proper prose...so how i present it, is beyond me, so lets scrap the form, and stick with the meaning, with the meat and the bones...YES, i consider myself intelligent, far from wise, and insanely emotively open. There is zero arrogance in my stance, but also zero joy...for in a blind world, the one eyed man is depressed, not King...for they cannot see what i see, and therefore, not feel what i feel...i spend too much time embodying my spirit, via my filthy loins, too much time showing myself as a seal pup to sharks...i need to go home. as that is where the heart is, as always...but i cannot do so yet, due to my love for this growling, vicious hellhound behind me, my baby boy, the apple of my heart's eye...nobody comes before him, or near to him, in terms of my Feelings, which as always, wherever i am, are ALL that matters...

I enjoy my working hours, as i am not just allowed, but constantly encouraged, to play the volatile, 'knowledgable', sex pest, haggard fool...which makes me smile, but...leaves me cold. leaves me, wanton to head home, to be poor as a street fighter, without the muscle or hustle, to survive, in more vibrant realms...

maybe you, anyone reading this far into an obvious rant of Self, can feel, or suspect, these are the words of a man undone,....by his own long held, but now dead, desire for that enchanting myth of finding the most glorious of glories, not just between the thighs of, but inside the heart and soul of, a nubile minx.

what the majority of strangers dont seem to have the mental and more importantly, emotional, capacity to realize, that when they ask to see my wordsmithery, then comment, or avoid me for all days after...that my WRITING is not fiction, it is not contrived, it is not how I wish to be seen...my ONLY talent with words is, as dangerous as it is valuable to the few wicked heads who feel me, an expression of the darkest, deepest parts of my very essence...i assumed that was obvious...but i was wrong...or maybe i wasn't...and so, those who ask me to show them such raw, vital expressions of DANIEL, and then react with silence, or...'you should try fiction'...to me...that feels like a huge FUCK YOU.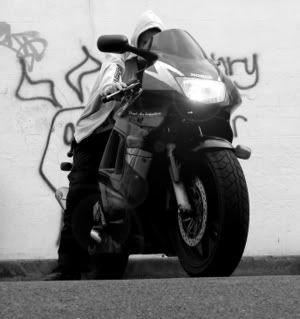 News, football and ranting
http://thedissolutefox.com/
---
Intellecutally Wasted

Posts: 7745
Joined: Sun Aug 03, 2003 8:19 pm
Location: Home of the Sioux!
Contact:
An enjoyable read mate. Keep them coming!
Get busy living or get busy dying.
---
Herbal Assassin

Posts: 978
Joined: Fri Aug 18, 2006 12:38 pm
Location: Norway
Contact:
I can see how that might feel offensive, I for one like reading your words, where you show your true self. Not all people have the strength it requires to do such a thing, and not all understand how much it takes.
---
Users browsing this forum: No registered users