Connect with your social network account
Moderator: Moderators
Intellecutally Wasted

Posts: 7745
Joined: Sun Aug 03, 2003 8:19 pm
Location: Home of the Sioux!
Contact:
I wrote this and had it posted on here a while ago, but when the site went down it must have went with it. Anyway, read this with a light heart, it is not intended to offend.

America

I wake up in the morning in my cozy bed with blankets that are American flags. I then take a heated shower, eat breakfast from produce made within my own country "help support that domestic product" I think, it would be a shame if I had to start buying my eggs from the Japanese; they might retaliate on Pearl Harbor. I have to take a shit, in this case, it's ok to use toilet paper made by the Japanese because my patriotic pride does not allow me to wipe my ass with an American product. It's now time to take out my oversized, overpriced bible and pray to my made up Western god who seems to have managerial control over Buddha and Allah. It's off to the university, which must be just a place to clone me into someone like everyone else, a place that does not create intellectual independent thought, or offer room for improvement. "Oh, the rest of the world has a superior educational system" this is the thought running through my mind, as my acceptance letter to Harvard sits in my backpack. How will I ever manage to cope with the rest of the world where a high school diploma allows someone to take on the job title of nuclear physicists, astronauts, or chemical engineer? Hell, at least America can breed the athlete.

Midday arrives and it's time for me to hop on my horse and go kill some Injuns, naturally I'm an ethnocentric bastard who only cares about killing everyone else and drilling for oil. If I kill these Injuns I can have their land and their resources, hell might as well go shoot some radical Islamic Jihad terrorist while I'm at it to. As long as I don't kill the White man I should be left unpunished. Ah, a bunch of pissed off terrorists fly a plane into two international building, but I think I'll just sit back and respect their viewpoint while not lifting a finger in anger. My thoughts start racing again "How come no one has ever invaded America" then I remember the Brits, yes that's right the Brits invaded America, but of course this can't be true because during the revolutionary war the Brits were the rightful landowners of America, so no one has actually invaded my home soil. Oh, how sad this makes me, maybe we should just lower our defenses and invite some nation to come in and implement its laws, customs, economy, and beliefs upon us so maybe we can learn a thing or two about sensitivity and world viewpoints…… (Naturally America hasn't been invaded because two large oceans make up our east and west borders, while Canada is to the north, and Mexico to the south. Who is going to invade us and how?).

Now the afternoon arises and it is my time to go have unprotected sex with a cracked out prostitute from the projects in exchange for heroin. Ah, I forget to pull out, that puss infested snatch is just too appealing; looks like a young CTCF is on the way. But I can't have this; it might entail responsibility and force me to get a job. I sell some more heroin and save up enough money to have that fucking placenta sucked out with a vacuum cleaner, joy for modern medicine and technology. Now it's off to my job, which is union so I can work hard, get a good salary, have health and insurance benefits, and not have the fear of getting fired for no reason; god I feel great. Oh, but this can't be how it works, there can't be benefits in America, people cannot work for that long without getting fired; yes that's right we all work at Wal-Marts and McDonalds, we also get fired every other month so our benefits don't build up, this way the bureaucratic mindfuck can get larger and larger, while the people suffer and suffer….. yea we are all a bunch of shitheads with informal educations that work in sawmills and don't contribute to society at all, except for the production of tanks, machine guns, mindless soldiers, and air craft cruisers……

Nightfall, did I brush my teeth, did I pray to god, did I salute the American flag? I wonder if a small nation has been taken over today. Hell we can just kill anyone that doesn't look like us, think like us, or act like us. We have that power, it's alright to throw our money bloodlessly into war and genocide of nations, and after all if this is how the government wants us to think, then I am a-OK with it. I feel ok though, because we are also the nation that provides the most humanitarian support throughout the world, this must bring us to a balance; I can now rest easy. I try to fall asleep, but a thought disturbs me "What if there is one person half way across the globe that doesn't like Americans". Oh what a shame that would be; the audacity to voice their dislike of America; Good god man, if I were to voice my dislike for any other country than my own I would be called a bigot, a mongrel of sorts, someone with no class or dignity. I better just hate my own country so I can please other people around the globe, but God forbid if I have a problem with Kazakhstan I am no officially labeled a scum dog American who is greedy, selfish, and only cares about national interests. Why should I put my nation first when there are over 150 other nations. Perhaps we should outsource all of our jobs to these other 150 countries, give them our governmental and technological secrets, empty our gold reserves, and bow down to their every wish. Perhaps this may level the playing field.

I've been here for seven years and anytime an ethnocentrism develops it is against America, Americans, Democracy, etc. Since the rest of the world is so goddam smart, have at it, run the country, run the world for all I care. These political debates are always biased in one direction or another and their arguments are always circular in nature: America is bad, they are the bully, because they are the bully they are bad. Round and round on the merry go round we go where it stops nobody knows. I'm sorry I am comfortable with my style of life, I'm sorry I have a diverse and unique landscape filled with people of multiple races, religion, and ethnic backgrounds, I'm sorry that I get to come home and not live in the cold, I'm sorry that I don't have to worry about my country being invaded by an outside force, I'm sorry that I have the freedom to believe in a free market, I'm sorry that I have the potential to climb the social ladder if I apply myself. I'm sorry there is religious freedom here, I'm sorry I have the right to bear arms, I'm sorry to the rest of the world that I enjoy my country, I'm sorry that I have a military that will protect its citizens, I'm sorry that more American soldiers don't get killed in battle (what were they thinking when they pulled the trigger, let someone shoot at them first to see if they're the enemy or not). Soldiers are not human beings, they're machines designed to kill, they have no family, no loved ones, no opportunities in life. The soldier did not sign up for the military because of its health benefits, or its financial benefits, hell in America we don't pay our soldiers we recruit them from jail cells all over the country, these are not respectable men; they are animals in disguise.

THIS IS RETARDED, both of my middle fingers are pointed to the sky and the rest of the world, because after all that is what it means to be American.

If you could not understand the sarcasm behind this post, then you should probably be evaluated by a clinical neuropsychologists for possible brain tumors that might be wreaking havoc on your hippocampus, frontal cortex, and limbic system
Get busy living or get busy dying.
---
Ganja God

Posts: 6639
Joined: Tue Jul 16, 2002 6:07 pm
Location: south
Contact:
Before i reply properly...I ask you what exactly you are trying to say, through your 'sarcasm', CTCF???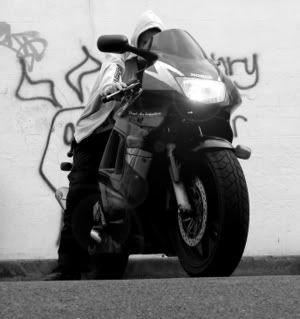 News, football and ranting
http://thedissolutefox.com/
---
Herbal Assassin

Posts: 978
Joined: Fri Aug 18, 2006 12:38 pm
Location: Norway
Contact:
Where's the nearest clinic? I was not able to see what exactly you're saying with your sarcasm.
---
Intellecutally Wasted

Posts: 7745
Joined: Sun Aug 03, 2003 8:19 pm
Location: Home of the Sioux!
Contact:
Clinic? I guess I don't really understand that question....

As for saracasm I just meant to talk about American perspective/way of life, overgeneralize it, and pretend that I was someone not from this country when writing this piece, while trying to hint at some of the more subtle things that people not from here may miss.

This was written to just have fun, but I suppose i put a little bit of an overbearing touch on it, which seems to be my MO I guess. It was also written during the crash of weedguru when everyone was bitching about some sort of American issue and old black balls and myself were the only ones trying to put in a positive word for the homeland. Anyway no offense intended and none taken from any future comments.
Get busy living or get busy dying.
---
Users browsing this forum: No registered users