Connect with your social network account
Moderator: Moderators
Herbal Assassin

Posts: 834
Joined: Tue Feb 09, 2010 9:36 pm
Location: Israel
Contact:
Do not waste your tears on me; for I am a lonely man.
Do not think of me as a hero, for I am a villain.
Do not feed me, because starvation is my savior.
Do not love me, for I can not love back.
And if you'd ever want to get to know me, read this letter, for I am no more.

He woke up in a slight panic, pondered on the meaning of the words that just popped in his head, and sighed.
"Am I wishing for death again?" he asked himself loudly, As though he was talking to a crowd.
He wore his black leather jacket and stepped over to his desk,
On the desk lied a brown leather covered diary, it was full of dust that never comes down, the type of dust that you can clean forever but will still stain the object. The diary called him, or so he thought.
He opened the diary and began to write down the words that sprung in his head.
"This is it" he said slowly, "the day I've been waiting for, the sign…" he convinced himself of another horrible truth, like so many other times, so many other places, where he killed the beloved friends he never had.
He got out of his apartment, the walls were dark and the wallpaper thin ripped and painted with dry blood.
The wind was howling, and with it the black dust of morning time in the apocalypse hovered.
Many times was he sure that he heard voices, but he got used to the screams the wind makes through the iron and steel buildings,
Or was he just going crazy, he wasn't sure.
He stepped out of the building, going up to the very last floor and securing himself with the metal bar to maintain the 'no jump policy' as he referred to it.
He didn't wear his mask this time; it was a special occasion, an event of celebration, or so he believed.
An old poem he once read sprang to his mind:

From my blood you drink,
It is my essence you seek,
Your mind is filled with lies,
Come on, and please, take a dive.

He looked down, seventy-two floors from the ground, and shivered from the cold breeze.
Just before the decision was made, he looked into the horizon and searched for a gleam, a movement, something to tell him not to do it.
But there was nothing.
He inhaled a healthy dose of the toxic air, and let his body fall, facing the sky, he saw the tiny gleam of a sun ray through the endlessly grey clouds.
"Another one jumped" said a cold, shrill, yet heavy voice, and closed his eyes with despair.
---
Intellecutally Wasted

Posts: 7745
Joined: Sun Aug 03, 2003 8:19 pm
Location: Home of the Sioux!
Contact:
Very nice Regarded! Is that your original work? If so quite impressive, keep them coming as I enjoy reading in this section of the forums.
Get busy living or get busy dying.
---
Herbal Assassin

Posts: 834
Joined: Tue Feb 09, 2010 9:36 pm
Location: Israel
Contact:
Thanks man!
Yes this is an original.
---
Ganja God

Posts: 6639
Joined: Tue Jul 16, 2002 6:07 pm
Location: south
Contact:
Good work, mate...It had me hooked in, wanton to know more of Why and Who, he was...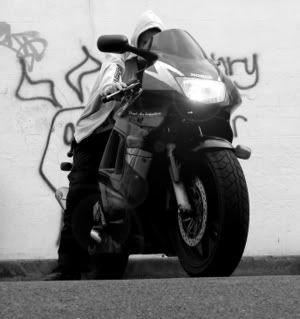 News, football and ranting
http://thedissolutefox.com/
---
Herbal Assassin

Posts: 834
Joined: Tue Feb 09, 2010 9:36 pm
Location: Israel
Contact:
thank you very much! I know it's a confusing story, but that's the point haha, to not expose alot. I wanted it to feel like a begining of a story.
---
Users browsing this forum: No registered users