Connect with your social network account
Moderator: Moderators
Ganja God

Posts: 6639
Joined: Tue Jul 16, 2002 6:07 pm
Location: south
Contact:
When the scorer comes to cut my throat and write my worth to the world in his boot ini. log, what the fuck will he write???? That I fought, and lost, that I showed potential, but nothing more in substance than a series of flashes in the pan??? I am fed up with wishing that others were like me, or that I was like others. I persist in a realm of safety and routine, and though I despise and mock, much of what Nietze wrote and concluded, I agree with him wholeheartedly, for the lines 'men need play and danger,not safety and routine'...so what does that make me eh???

A poltergiest with no house to haunt,
a chinaman with no rice,
a man excited by solely vicious beautiful bitches,
who now sees Lame as a synonym for Nice...

Lets kill this,
whilst mac lethal is whining,
focus on what I am,
not solely for what I am pining...

The human industry,
brings me nothing but pain,
for we have become a product,
with no knowledge of Self, and a misinterpretation of Honesty as dangerous acid rain...
for the soul,
so we seek something to make us Whole,
but with no knowledge of self,
we become spiritually, on the dole...

fuck the pretty bitches,
fuck the sweet scented men,
i'm only useful to this world,
when I am aggaravated and close to a pad and pen...

I find solace in Nas travelling down Memory Lane,
I find wisdom in Sage crying his heart into lines of Inheritaed Scars,
smoke weed until my mind closes down,
wear a blazer and tracky bottoms and get chucked out of bars...

for this world aint kind to a drunk,
no matter his worth,
as time goes on, i am more inclined to believe,
that we as a species are the scourge of the earth...

I don't seek exposure,
i'm looking for rainbows in caves,
for those cool cats,
who are intense and interested in a gutter poet who rarely shaves...

But it's becoming worse,
than hunting a needle in a haystack,
England, i miss you,
and i wanna come back....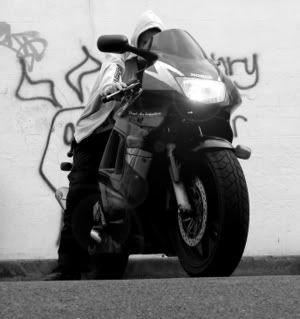 News, football and ranting
http://thedissolutefox.com/
---
Users browsing this forum: No registered users