Moderator: Moderators
Casual toker

Posts: 70
Joined: Fri Oct 22, 2010 8:10 am
Contact:
Good question, where is my stash? Oh man I have been hibernating for a week now and I haven't smoked since last week. I gotta get my dose soon.
---
Tetrahydrocannabinologist

Posts: 14620
Joined: Sun Mar 30, 2003 1:31 pm
Location: Canada
Contact:
emilyblunt wrote: I gotta get my dose soon.
You sound like a heroin junkie lol
---
Bonghead

Posts: 456
Joined: Sun Jul 15, 2007 3:33 pm
Location: Co. Antrim
Contact:
The second drawer down. Or up.
Four star familiar.

---
Casual toker

Posts: 18
Joined: Mon Dec 13, 2010 2:38 am
Contact:
In my stash box of course
P.S. dont look in the PC case I swear I dont hide it in there.....
---
Bonghead

Posts: 112
Joined: Mon Apr 04, 2011 4:34 am
Location: Palo Alto, CA
Contact:
inside an axe bottle, nobody ever looks there
Gorecore wrote:Every single day is a new adventure. A lot of us just choose to spend that day laying in bed, scratching our genitals, and snuggling with our babes.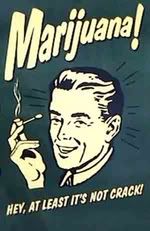 ---
Sir Toke-a-lot

Posts: 2687
Joined: Fri Feb 04, 2005 2:12 am
Contact:
Sitting on the coffee table
I personally recommend checking oneself for OCD at least once every 5 minutes.
---
Ganja God

Posts: 5762
Joined: Tue Oct 11, 2005 12:50 pm
Contact:
---
Ganja God

Posts: 4340
Joined: Wed Feb 08, 2006 12:09 am
Location: Sarnia
Contact:
my main stash is usually under the coffee table as well
but i usually have a smaller portable stash on me hidden with my birth controls pills.
---
Herbal Assassin

Posts: 850
Joined: Sun May 16, 2010 2:31 am
Location: Cloud 9
Contact:
i used to have such a sick cofee table. the top of it would lift up, and pull towards the couch like a table. and inside was to little box like compartments
so undercover. but now my stash is in a tin circle thing, in the depths of the darkness of this compartment on my computer desk
---
Casual toker

Posts: 7
Joined: Thu Feb 18, 2010 2:44 am
Location: Cinncinati, Ohio
Contact:
I'm assuming that if anyone has a stash, its because they are trying to hide it from their parents or something. I have a few good ideas that have worked very well for me personally. My first stash was in this old broken computer that I just kept sitting around my room. The side of it came right off so I just took all the parts out from inside and it had plenty of room to hold shit. My parents never thought anything of it cause once you put the side back on you could never tell that anything was in it. And it just sat in the corner of my room pretty inconspicuously.

If you're worried about smell, there are plenty of things you can do. Find some dryer sheets in your house or go buy some, wrap your stuff in it or use them to line the edge of whatever container you keep your stash in and all you will smell is freshly washed clothes. Also if you can buy a air-tight container like a mason jar or something, those are great. None of the smell will leak out. Also keep a fan running in the room where your stash is and maybe spray some air freshener occasionally.
ok now....ok now....ok now im fucking high
---
Users browsing this forum: No registered users