Does this look like your subwoofer, by chance?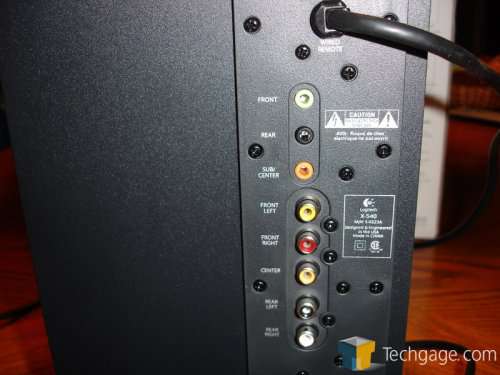 Plug your satellite speakers as directed into the sub. Run a cable from the green port on the sub to the green port on your soundcard...same with the black to black.
If this doesn't help or proves more confusing, post up a picture of the subwoofer and the area of your computer where the audio wires go in.
EDIT: I just re-read your post and mis-read it the first time. Sorry mate, li'l stoned here.
You'll need two cables with connectors exactly like these.
I'm not sure what the cables are called but the tips of them are 1/8 inch. The same size as most standard headphone jacks.