Connect with your social network account
Moderator: Moderators
Casual toker

Posts: 9
Joined: Tue Jan 04, 2011 4:16 am
Contact:
I have around 10 little sprouts in seperate pots and i was wondering if i can give them some sugar water to help them grow...ive heard it helps but ive also heard it makes insects attracted to the plant and might cause mold to grow. any help would be appreciated thanks.
---
Ganja God

Posts: 4342
Joined: Wed Feb 08, 2006 12:09 am
Location: Sarnia
Contact:
im gonna go ahead and say dont do it...
from a totally uneducated stand point, i may add
---
Herbal Assassin

Posts: 649
Joined: Tue Jun 26, 2007 9:36 pm
Contact:
If you agree with the above post, please decrease my karma
---
Weedguru Grampy

Posts: 4117
Joined: Wed Dec 01, 2004 8:33 pm
Location: Nova Scotia, Canada
Contact:
I've only heard about putting sugar in the water that your real Christmas tree drinks up. Never heard about putting it in with plant water. Unless higher knows something different, I'd say don't do it!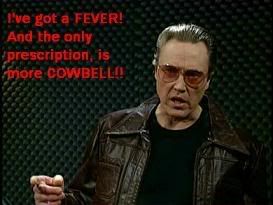 ---
Casual toker

Posts: 9
Joined: Tue Jan 04, 2011 4:16 am
Contact:
Nevermind everyone i talked to higher in chat and he pointed me in the right direction... this crazy idea came to me in a dream/flashback of someone telling me they used sugar long, long ago and when i woke up....my cat was yet again trying to smother me in my sleep by sleeping on my face...this method has spawned many many crazy, oxygen depreived ideas.
---
Sir Toke-a-lot

Posts: 2689
Joined: Fri Feb 04, 2005 2:12 am
Contact:
Dude this bot is impressive, it almost sounds like it's joining in the conversation, if it weren't so creepily fake sounding the way it copies Gorecore's phrase about Christmas trees.
I personally recommend checking oneself for OCD at least once every 5 minutes.
---
Herbal Assassin

Posts: 659
Joined: Thu Jun 14, 2012 10:30 am
Location: ..not home.
Contact:
---
Users browsing this forum: No registered users