Connect with your social network account
Moderator: Moderators
King of Kannabis, God of Ganja
Posts: 1685
Joined: Tue Jul 12, 2005 7:59 am
Location: Stoned Soliloquy
Contact:
Ibogaine
From
Wikipedia
:
Ibogaine is a naturally occurring psychoactive substance found in a number of plants, principally in a member of the Apocynaceae family known as iboga (Tabernanthe iboga). Ibogaine-containing preparations are used in medicinal and ritual purposes within African spiritual traditions of the Bwiti, who claim to have learned it from the Pygmy. Although it was first commonly advertised as having anti-addictive properties in 1962 by Howard Lotsof, its western use predates that by at least a century. In France it was marketed a 'Lambarene', a medical drug used for dieting. Additionally, Freedom of Information Act (FOIA) documents released in the 1980's show that the U.S. Central Intelligence Agency (CIA) studied the effects of ibogaine in the 1950's. Ibogaine is an indole alkaloid that is obtained either by extraction from the iboga plant or by semi-synthesis from the precursor compound voacangine, another plant alkaloid. A full organic synthesis of ibogaine has been achieved. The synthesis process is too expensive and challenging to be used to produce a commercially significant yield, primarily due to the need to conduct the synthesis in an anoxic environment.

In the early 1960s, anecdotal reports appeared concerning ibogaine's effects.[1] Since that time, it has been the subject of investigation into its abilities to interrupt addictions to methadone, heroin, alcohol, and cocaine. It is thought that ibogaine may have potential to facilitate introspection, helping to elucidate the psychological issues and behavior patterns that drive addictions or other problems. However, ibogaine therapy for drug addiction is the subject of some controversy. Due to safety concerns, it has been placed in the strictest drug prohibition schedules in the United States and a handful of other countries. Canada and Mexico both allow ibogaine therapy facilities to operate and openly contribute to further understanding of the detoxification and therapeutic process that ibogaine has the potential to facilitate.

While ibogaine's prohibition in the U.S. has slowed scientific research into its anti-addictive properties, the use of ibogaine for drug treatment has grown in the form of a large worldwide medical subculture.[2] Ibogaine is now used by treatment clinics in 12 countries on six continents to facilitate detoxification and relief of chemical dependence to substances such as methadone, heroin, alcohol, powder cocaine, crack cocaine, and methamphetamine, as well as to facilitate psychological introspection and spiritual exploration.
Basically, it's an extremely powerful addiction-curing and soul-searching/finding hallucinogen that greatly changes a persons life for the better. It is relatively unknown (at least in the US), which is sad considering what profoundly positive effects it has!
Ikku wrote:I personally don't find it to taste plasticy, I think it tastes good. Like fractally flowery hyperspace.
---
Ganja God

Posts: 5208
Joined: Sun Sep 17, 2006 5:48 am
Contact:
is this the stuff that helps cure alcohol/heroin addictions? I haven't read on this drug for a while, but if I remember correctly.. you're also supposed to fully prepare yourself for it. You can't just take it and hope it will give you a life changing experience that makes you quit everything out of nowhere..

From what I've read, it's a GREATTT drug to get rid of an addiction if you are truly trying to get off of it.. It has WAY higher positive results than methadone and all that other bullshit

I hope to one day take this (even without a horrible addiction) and get a nice retrospective trip out of it. I forget who wrote it before (it might have been you falcon) but there was a long ass story in this section about someones personal use of this drug, and I've been extremely interested in it ever since
Peace Not Greed.
---
King of Kannabis, God of Ganja
Posts: 1685
Joined: Tue Jul 12, 2005 7:59 am
Location: Stoned Soliloquy
Contact:
Yeah it's incredible. Too bad the United States is too fucking jaded to see that its therapeutic. "What what WHAT? It makes people hallucinate? We MUSTN'T let people touch it. It will... be .. bad. Our experiments at mind control using hallucinogens didn't work
[MKUltra]
, so FUCK YALL you can't use it!"
Link to this report in original context here
DOSE: T+ 0:00 150 mg oral Dimenhydrinate (pill / tablet)
T+ 0:30 100 mg oral Ibogaine (capsule)
T+ 1:00 1300 mg oral Ibogaine (capsule)

BODY WEIGHT: 210 lb


Summary: I went to an Ibogaine clinic in Canada for the purpose of spiritual exploration to resolve lifelong issues of anxiety, depression, and lack of connectedness with others. The result was an amazing and dramatic success, greater than I hoped for. Although it was physically difficult at times, with some intense visuals and ego dissolution, it was completely worth it. The Bwiti of Africa use this substance in a coming-of-age ceremony, I strongly feel that every society in the world should do the same. My life story is now divided into 'before ibogaine' and 'after ibogaine'.

Set & Setting: I was nervous because this was to be my first major experience with a hallucinogen other than some mild mushroom trips and cough syrup misadventures. But I had researched it for years, so I was determined. The treatment facility was a very comfortable home and my trip-sitters were extremely experienced, skilled, and supportive.

Timeline:
D minus 6 hours: I arrive at the facility. The usual routine is to dose at midnight after 6 hours without food. I have just eaten, so I have to wait 6 hours to be dosed.
D minus 2 hours: I am given 150mg Gravol for nausea
D minus 1.5 hours: I am given 100mg of Ibogaine HCl as a test dose. It has no effect, which is said to be good.

Dosage time - zero hour: I am given the flood dose 1300mg of Ibogaine HCl in 6 gelcaps. My life is about to change forever.
D + 20 mins: My legs are getting a little wobbly, it is getting difficult to stand.
D + 45 mins: Legs not cooperating at all, standing is entirely out of the question.
D + 55 mins: It hits me hard, and suddenly. Closed-eye visuals are amazing geometric shapes and ripples. My mood is elevated to hilarity, I am cracking ridiculous jokes just to hold onto reality and we are all in stitches laughing. I cannot remember one moment to the next, time is entirely distorted and out of sequence. For about 2 minutes I experience total ego loss. It is frightening but I am relieved to find I can stop the rollercoaster just by opening my eyes.
D + 1:20: I am in the deepest part of the visions. I am having an intense communion with a spirit in the shape of a purple-colored, brain-shaped cloud of vapor, which shows me the interconnection of myself and all things in the universe. It must sound comical to read it in words, but it was the most profound and beautiful experience in my life.

D + 2 hours: The visions lose their intense edge, becoming somewhat fragmented and repeated. Personal introspection starts to increase. Physical discomfort starts to increase... cottonmouth is unbearable and I gulp a lot of water, swallowing quite a bit of air, and I vomit shortly after.
D + 3 hours: I am still lying down. I cannot stand, but I cannot find a comfortably lying position. My mouth is unbearably dry. I am focusing all my attention on breathing deeply because I am afraid I will not breathe if I don't think about it. Physically, I feel exhausted and wrecked, as if this was a complete waste of time, far too much time and money to see a light show and get my ass kicked.
D + 7 hours. All the visions are gone. I am able to walk around now. I still feel like total shit. However, something interesting has started happening in my brain. I feel as if there is a distinct second consciousness inside me, and I can carry on internal conversations with it, asking questions, receiving answers. The other consciousness seems extremely wise, I sense it is another part of me that has never been encumbered by fears or doubts, perhaps the enduring intelligence of childhood that has been hidden yet growing for years.

D + 8 hours. This 'second self' phenomenon has increased dramatically. From conversing with this inner second self, I am getting tremendous insights, inspiration, uplifting. My mood is now euphoric, physically I feel lighter than air. All physical difficulty from the drug has now disappeared. No interest in food or sleep, too busy talking to myself.
D + 15 hours. I am not hungry at all, but I know I need food, so I force myself to eat. Still having quite a nice chat with myself.
D + 24 hours. The second self has mostly run out of things to say, though he's definitely still in there. The euphoria has been ramping upward all day to a crest, right about now. I have not felt a need for food or sleep ever since the dosage, but my body must be raising the surrender flag... I collapse on the bed and break down in tears, unable to think of anything except gratitude and humility at this amazing experience I have been given. Still I am not given sleep, though. I am still euphoric and stimulated and begin writing to capture some thoughts.

D + 30 hours. Finished writing. The euphoria has peaked, but it isn't leaving anytime soon. The duality sensation is completely gone. I have collected myself a bit and can pass for a sane person. I still haven't eaten much or slept at all and I feel fine. In fact I feel wonderful, as if my body were so light that it were evaporating. I take a walk down by the water and watch the sunrise. It is glorious.
D + 36 hours: I get my appetite back. Still euphoric.
D + 1 month: I still have quite a bit of euphoria.
D + 2 months: Euphoria starting to diminish. I have a dream in which I recall the purple spirit and I get another boost from this.
D + 3 months: Euphoria is basically gone. However, my emotional baseline is much more healthy and robust than it has ever been. My mental health still feels as if it is permanently changed for the better. Normally by this time I am fighting winter depression. This year... it's just not there anymore.

I don't know that I 'need' to use this substance ever again. I will probably return to it once or twice, as I feel I missed some lessons by being distracted by the sheer newness of it. At maximum I could do this no more than once every 3 months. It's a heavy experience and it takes that long to process it... seriously. Anyway, with the going rate of reputable ibogaine treatment being $2500 plus airfare to Canada, more likely I will do this 1 or 2 times over the next 5 years.
Ikku wrote:I personally don't find it to taste plasticy, I think it tastes good. Like fractally flowery hyperspace.
---
The Duke of Dope

Posts: 1388
Joined: Tue May 29, 2007 5:00 am
Contact:
I'm fucking Down for some ibogaine cause of the knowledge I might gain, I don't have any shame when it comes to forgetting my name... cause ego death gives me a sense of fresh breath, and I'M SO FUCKING DRUNK i MIGHT AS WELL BE STUCK IN AN ELEPHANT'S TRUNK.
When the going gets weird, the werid turn pro.
HOW CAN SO MANY YEARS COME TO PASS WITHOUT ANYONE TELLING ME I SPELLED WEIRD WRONG?
---
Ganja God

Posts: 6641
Joined: Tue Jul 16, 2002 6:07 pm
Location: south
Contact:
i know this, only from Hunter;s completely frabricated story of usage of such drug during the 72 (?) election...as completely fabricated as his mention of an adernalin rooted drug in Fear and LOathing in Las Vegas....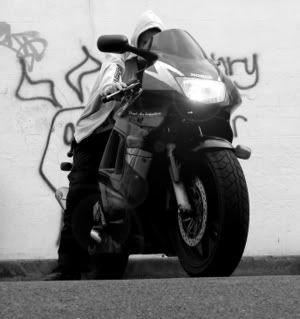 News, football and ranting
http://thedissolutefox.com/
---
Why Hello There !
Posts: 1
Joined: Sun Apr 22, 2012 10:32 am
Contact:
---
Users browsing this forum: Google [Bot]