Connect with your social network account
Moderator: Moderators
Ganja God

Posts: 6640
Joined: Tue Jul 16, 2002 6:07 pm
Location: south
Contact:
My Lady was appalled at me yesterday, for no good reason at all, when she was telling me of her sister's self-reading of tarot cards and referring to when she last had her own done, many moons ago, and how much of what she was told has been proven right.

Her remarks regarding my lack of superstition seem completely at odds with my character and proclivities.

The odd exchange got me thinking...about what superstitions I adhere to, and where the boundaries lie between superstition and super/preternatural beliefs.

As for myself...
I never walk under ladders.
Up until a few years back always had a horse-shoe shaped into a U on my wall.
Never am rude to a gypsy selling flowers.
Never walk over three drain covers in a row (if you step on a crack, you marry a rat)
Salute every magpie I meet three times.
Take pains to make sure a black cat doesn't cross my path on a Friday.

What of you folks? Do you follow any superstitions??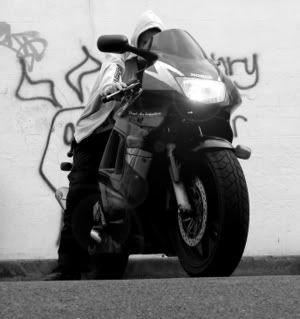 News, football and ranting
http://thedissolutefox.com/
---
Herbal Assassin

Posts: 978
Joined: Fri Aug 18, 2006 12:38 pm
Location: Norway
Contact:
I don't really have any superstitions that I can think of, but I would like to say that I really, REALLY hate some superstitions. And by that I don't mean people who do mundane little things like you, Animal. But the people who propagate their stupid, potentially harmful beliefs, like Homeopathy or the Jehova's witnesses belief that you can't transfuse blood, or prayer healing. Another thing that really makes me angry are the people who tricks people into paying for seanses to speak with their dead relatives. They're just fucking assholes.
---
Moderator
Posts: 1223
Joined: Mon Oct 20, 2003 12:19 pm
Location: Manchester, uk
Contact:
I think superstitions that are based on logic are grounded, such as dont walk under ladders etc, but there are many that are bereft of reason as Sugar pointed out, however I am not entirely convinced all the examples he mentioned are accurate as I do not think that superstition and belief are of the same ilk, and I think some examples he mentioned are leaning more towards the latter. I do however find the antiquity of most superstitions to be quite charming though. Personally I dont subscribe to any superstitions because I believe that I am solely responsible for myself, and that what happens in my life is the result of the choices I have made. I do not believe a broken mirror will bestow upon me any more bad fortune than I would have encountered anyway in my day to day life. I think belief and superstition differ in that beliefs are more outwardly focused, most beliefs are an attempt to explain things that could not be explained any better at the time, where as superstition is more inward focused, rather than attempt to explain the purpose/meaning of something, it tries to subjugate the outcome of fate itself.
Me importa un pimiento...
---
Ganja God

Posts: 6640
Joined: Tue Jul 16, 2002 6:07 pm
Location: south
Contact:
It is that charming aspect which I also enjoy, Grrrl.

However, I must contest your apparent conclusion of your life been what you make it. To some degree I logically agree, but there is definitely a random force at work in the world and further reaching universe. I also like to believe, as you are aware, that there are some forces at work for good as well as evil, which at its base, sets out to keep whatever Everything is, afloat on the seas of destiny. I and anyone else can only sense or hope, that there is magic in existence, far beyond and removed from our potential to scientifically measure (and explain) everything. As you rightly intimate, Beliefs are often an attempt to explain what cannot be explained (yet) by the capabilities of our species.

I highly doubt we will learn a huge amount more as humanity, other than technologically speaking, until and unless, we can learn to communicate with other species. Maybe the sage plants in my garden here in front of me, know something I do not, which could prove useful, if not calming and inspiring of a different way of life??

I like superstitions, and to ponder the above ideas, yet at the same time I am very logical. Perhaps my following of certain superstitions are more playful than serious, but I do follow them seriously. I am waffling...and drunk, so will bring this response to a grinding halt.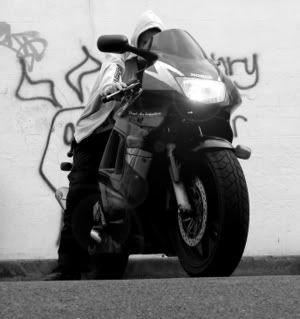 News, football and ranting
http://thedissolutefox.com/
---
Herbal Assassin

Posts: 978
Joined: Fri Aug 18, 2006 12:38 pm
Location: Norway
Contact:
Grrrl wrote:I think superstitions that are based on logic are grounded.
Well, problem is that superstitions, by definition, are not based on logic. There is absolutely no logic that says it would bring you bad luck to walk beneath a ladder.
superstition
su·per·sti·tion [soo-per-stish-uhn]
noun
1.
a belief or notion, not based on reason or knowledge, in or of the ominous significance of a particular thing, circumstance, occurrence, proceeding, or the like.
This thread reminds me of a joke by Tim Minchin - What do you call natural medicine that has been proven by science to work? Medicine. Or something like that.
Either way, I recommend this clip, it's 10 minutes well spent in my opinion. And he very much sums up my thoughts about superstition.
---
Red Eye Jedi
Posts: 8728
Joined: Tue Jan 13, 2004 5:41 pm
Location: Belgium
Contact:
I can honestly say I consider myself far too rational to keep myself busy with silly nonsense like that.

So I walk under ladders, look up black cats on a friday, don't throw salt over my shoulder, don't have a horseshoe and all of that stuff.

Never heard of the 'don't walk over three drains in a row' one though!
Computer games don't affect kids. I mean, if Pac-Man had affected us as kids, we would all be running around darkened rooms, munching magic pills, and listening to repetitive electronic music.
---
Users browsing this forum: No registered users