Connect with your social network account
Moderator: Moderators
Ganja God

Posts: 6640
Joined: Tue Jul 16, 2002 6:07 pm
Location: south
Contact:
Whilst heading through, at break-neck speed, a series of questions, my new team leader at work had me answer, so he could work out personality types and put the results to Simpsons character on the team meeting board, I came across a question which has lingered...I hate with frenzied zeal 'personality' profiling. As I told a fellow member of my team, with my team leader well within ear shot...
' I think its fucking pathetic...if adults can find any possible value in this...its a management tool for tools...the only people who place any value in it are those who have very serious communication issues...for what 34 year old needs to answer 70 questions, then eagerly await the results to be told who they are...if they do not know by now, they will never know...and fuck them...mine will say I am creative, charismatic, emotive, intelligent...but mention not one of my major flaws...the compliments are true...but what is missing is equally, or far more important...an adult should not need to attend a seminar, or answer these questions to know who they are...its pathetic and patronizing...if they want to know who I am, speak to me one on one for five fucking minutes, ask me not to answer these stupid questions but Who I am and What I am...but that is too personal...lets instead make a joke of it and call me Homer Simpson or Marj or Bart and cuddle up and revel in our own shit'

Regardless of my results, which came out as expected...They put me as Barney. I said 'NO...YOUR test suggests I am Che Guevara, Fidel Castro, Hugo Chavez and Gaddaffi...Put a picture of the late Colonel on the board...'

One question which appeared...was do you value Mercy or Justice???

My own thoughts on this are...that I see Mercy as finite, Justice as infinite. I can forgive someone a few times for their crimes, but there comes a point where my ideal of justice takes over, and never changes. A man can err, he can cheat, steal, hurt people...A few times I can understand, want them to change, try help them to change or seek the help they need, but when after this they keep on erring in the same manner, Justice takes over, and my stance is of a Judge, not therapist.

What do you folks think???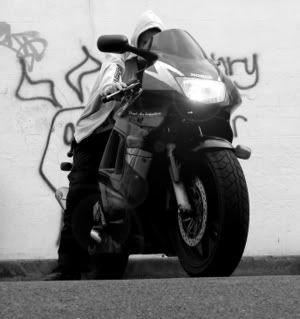 News, football and ranting
http://thedissolutefox.com/
---
Moderator
Posts: 1223
Joined: Mon Oct 20, 2003 12:19 pm
Location: Manchester, uk
Contact:
Surely it depends upon the perceived crimes that have been committed and upon what level (personal / professional / national / international etc) as to whether mercy or justice prevail? As well as the likelihood of any similar re-occurrences, and the person who is choosing between mercy and justice? And who is to say that mercy is not a form of justice within itself?
Me importa un pimiento...
---
Ganja God

Posts: 6640
Joined: Tue Jul 16, 2002 6:07 pm
Location: south
Contact:
I am with you on all counts, Rasta, other than your final point...Whilst I agree that Justice can be metered out as Mercy, I am far more closely aligned with an eye for an eye. Too many people get away with too much spiteful awfulness, and its the lack of atonement/punishment in the world which has soiled my soul in dark ways over the years.

Personally speaking, which is too close to the spastic saying of 'in all honesty' for my liking, for what the fuck are people aiming for, other than duplicity, if they don't always speak and express themselves honestly and openly?? Survival in a life and death manner is the only acceptable excuse for deceit and conceit. More strongly, I would say vengeance, a la one of my favourite literary heroes Edmond Dantes. Unfortunately, the example of my dear Count of Monte Cristo is painfully close to my femurs, for my empathy receptors are huge and often overwhelming.

My empathy is perhaps odd. For I could cry my soul out and be sickened by seeing, or even reading of, a 13 year old girl executed by been stoned to death, by al shabab, for the crime of been raped by a man in Somalia...I would be affected in a brutal, all consuming way. Yet, put Blair or Bush or Netenyahu or Obama or Cheny or Dr Rice in the ground, and whilst I wouldn't enjoy the stoning spectacle, I could easily, matter of factly, get on with my life without turmoil.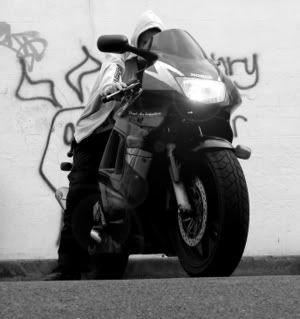 News, football and ranting
http://thedissolutefox.com/
---
Tetrahydrocannabinologist

Posts: 14627
Joined: Sun Mar 30, 2003 1:31 pm
Location: Canada
Contact:
If it's true justice, then those who deserve mercy will get mercy.
---
Users browsing this forum: No registered users