Connect with your social network account
Moderator: Moderators
Ganja God

Posts: 6639
Joined: Tue Jul 16, 2002 6:07 pm
Location: south
Contact:

(Google Glass Project)

How far away is this technology?? And how does it grab you??? For me, it appears amazing in many ways, but essentially a huge step away from the Nature which connects us to all non human Life on the planet and beyond. I do not like the idea of using our senses less and less, not to mention the brain which analyses all the information our senses capture and register. In a world in which people seem to be becoming dumber and colder towards each other, it can't be a good thing to be relying on computers to do the things which work parts of our minds and hearts and also encourage us to collide with other creatures. The technology could be great for those hard of hearing or seeing, to help fill in for a deficit of the senses. I would be far more comfortable with that usage. But for those of solid senses, it appears antisocial and a further dumbing down of the human species. Which is the opposite of what is needed, in my opinion...More Heart, less technology.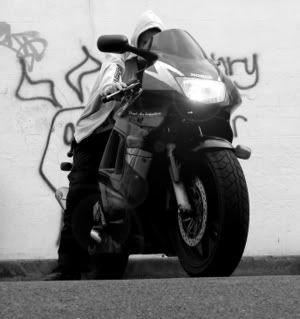 News, football and ranting
http://thedissolutefox.com/
---
Bonghead

Posts: 456
Joined: Sun Jul 15, 2007 3:33 pm
Location: Co. Antrim
Contact:
The idea of this being, that it works through some form of contact lens...... as it's put in the first video i've shared, imagine sitting a test with all the information you need, right in front of your eyes, making a speech with your very own autocue. Yeah it's amazing indeed and for some people, i reckon it could actually improve social factors.
Anyway, this puts me in mind of two videos... one i think i found here on WG, but it's very similar to the one you've uploaded, so i find it funny how Google seem to be jumping on the band wagon as if to pretend that this was their idea. It's a 1hour lecture about future technology, very interesting. The second video is a clip showing how the "perfect city" could be made, by a pitch from the IBM company. The pitch is slightly dull to begin with, and consists of showing how New York could be improved, but the underlying idea really intrigues me. Technology is definitely making us better in my eyes. And as for anti-social forms of it. Leave them to the anti-social. As we mentioned in the random thread, facebook is mainly used for the same purposes, and the ones who are out more often simply choose not to use it. It's people becoming more anti-social, not technology making them, albeit it's not exactly helping.
The World in 2013
IBM's Smarter City
Four star familiar.

---
The Duke of Dope

Posts: 1761
Joined: Wed Jun 21, 2006 1:12 am
Location: Minnesota, USA
Contact:
I very much doubt that this technology would catalyze any societal antisocial behavior. Like Leprechaun said, it seems rather dull. It really does nothing that a smart phone cannot do. The only difference is (as far as the user is concerned) the hands free factor. We already have video chat, siri, google maps and all that shit so I really don't see what the big deal is. Plus, I think I'd prefer to have something in my hands to do all those things anyway, as I'm sure many others would. Also, I think social technology can actually have a positive effect on healthy social behavior. I know when I didn't have a computer for a while, I started going out a bit more, but I stopped hanging out with many people who I was more casually connected to through facebook, and started going out with a usual crowd most of the time. It seems to me that the wider and more diverse my circle of friends, the more tolerant of diversity in personality I become. So in that regard, technology has been a positive influence on my social life. You could even make the argument that this forum is of greater detriment to social behavior because it is still a way to interact with people, but (depending on the individual) could start to replace face to face human interaction simply because it is easier in many ways. But I think were all smart enough to realize that living life strictly on an online forum is not as fulfilling as also having a social life outside of your desk chair. So I must disagree, Animal. I do not think technology is making us dumber, nor do I believe it will be of significant detriment to society as a whole concerning healthy social interaction.
Like all dreamers, I mistook disenchantment for truth...
---
Herbal Assassin

Posts: 649
Joined: Tue Jun 26, 2007 9:36 pm
Contact:
pkkupo wrote:I very much doubt that this technology would catalyze any societal antisocial behavior.
Yup, it would be hard to do what the internet has already done in spades.
If you agree with the above post, please decrease my karma
---
Users browsing this forum: No registered users