Connect with your social network account
Moderator: Moderators
Ganja God

Posts: 5208
Joined: Sun Sep 17, 2006 5:48 am
Contact:
---
Ganja God

Posts: 4342
Joined: Wed Feb 08, 2006 12:09 am
Location: Sarnia
Contact:
i could get really deep about this. i have always had very strong opinions on art and after taking a course on the philosophy of aesthetics in college i have enough knowledge to build logical reasoning behind truths i feel intrinsically about art.
but i still find it easier to keep the definition of art simple .
art is the what moves us.
when you view something, anything really, from traditional media to acts of nature, and have a emotional reaction. in that moment whatever you are viewing is "art". but really the reaction doesnt have to be emotional, it can be purely visually pleasureful, you could feel something physical or you could feel "negative" things, like repulsion when you experience art that is the essence of "grotesque".
what does it take to be an artist? again keeping it fairly simple is wise.
the creative spirit makes the artist.
i think a traditional definition of artist would be someone that creates something which in turns causes a emotional reaction in others. but i would like to expand this definition to include someone that sees art in preexisting situations, ie in nature, and then shares there viewpoint of the event, object or whatever with others. it sounds like im describing photographers and photos specifically but my thought process goes alot deeper. im just having trouble articulating what i feel.
im done for now here lol.
i look forward to reading what other people have to say
---
Sir Toke-a-lot

Posts: 2689
Joined: Fri Feb 04, 2005 2:12 am
Contact:
An artist takes an expression of their Self and puts it on display in an attempt to make people recognize the artist as an individual, a thinking, feeling Self just like the viewer. They're basically saying "I have feelings too," "I have an experience"
I personally recommend checking oneself for OCD at least once every 5 minutes.
---
Sir Toke-a-lot

Posts: 3687
Joined: Sun Apr 11, 2004 1:03 pm
Location: England
Contact:
---
Ganja God

Posts: 5763
Joined: Tue Oct 11, 2005 12:50 pm
Contact:
hahha its hard to even start on such a complex topic with such a simple question.

Art spans almost the existence of humanity.... and some of its principles and objectives have changed over the course of human history, from story telling to political expression to social commentary....

I believe that art should have a message of some sort, that it should be trying to express something, rather than just a pretty picture... and while many will argue that so much of the worlds"high art" is just pretty pictures (Monet, Picasso, Lichtenstein, Warhol, Van Gogh, Rothko, Pollock), i believe that much of the message is contained within the context of the movements which these masters worked in.

Personally i feel as though art has become diluted, but also more rounded in a sense. Art itself is a movement, and will always evolve into something new. It is as though it is living alongside humanity.

In a more primitive sense, it is one of the first form of expression that humans can understand. so often a toddler will be able to draw before they can talk... picking up a crayon and making marks on a page comes naturally, and i think this can be a basis for any argument that art is a critical cultural aspect to humanity.
woah
---
Herbal Assassin

Posts: 978
Joined: Fri Aug 18, 2006 12:38 pm
Location: Norway
Contact:
---
Ganja God

Posts: 6639
Joined: Tue Jul 16, 2002 6:07 pm
Location: south
Contact:
Weedguru_Fire_Inside wrote:art, to me, is anything created by a human which touches 1 soul or more.
far more succint than I could put it, mate...in total agreement.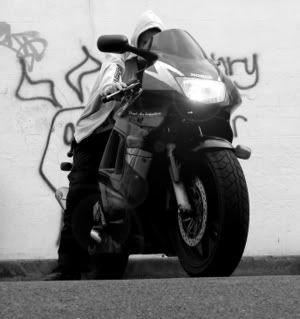 News, football and ranting
http://thedissolutefox.com/
---
Ganja God

Posts: 5208
Joined: Sun Sep 17, 2006 5:48 am
Contact:
Sorry I never got back to this...
but yeah I like the responses from everything, ranging from very detailed, to powerfully simple views. My view of it is very much like Ikkus answer. I would say it is a transition from a sense in your head (ie. sight, sound, taste, etc..) that you create to be displayed in the physical world. I'm not sure if I can agree with it being made only by a human, and for it to have to touch a persons' "soul" for it to be considered art as much as I believe that is a more detailed sub form of art. Animals can produce art, and for an example there's a video of an elephant creating a painting of an actual elephant.
http://www.youtube.com/watch?v=8FGEJKQz ... r_embedded
Now for them to create art wouldn't necessarily mean that it is a painting on a canvas, it could be as simple as a spider building a web. People draw pictures of different spider webs a lot, so what would make that any different from a spider actually MAKING a spider web?
Peace Not Greed.
---
Herbal Assassin

Posts: 659
Joined: Thu Jun 14, 2012 10:30 am
Location: ..not home.
Contact:
---
Casual toker

Posts: 24
Joined: Sun Aug 26, 2012 12:40 pm
Contact:
---
Users browsing this forum: No registered users