Connect with your social network account
Moderator: Moderators
Ganja God

Posts: 6639
Joined: Tue Jul 16, 2002 6:07 pm
Location: south
Contact:
The mother of my only brotherly friend here in the southern hemisphere died yesterday. Aged 91, and it had been coming...not as painfully protracted as for others, but still her final hours and days were drawn out in more cruel ways than she deserved and those closest her deserved to suffer and endure. Jay is sinhalese sri lankan, a people whose spiritual belief system is very much buddhist orientated and rooted. Still, as in most cases for probably even the most devout in their quietest, most alone of moments, the heart rules over the mind, and as for the spirit, what else could it feel, tend towards other than some kind of pain when the womb it out of has fallen off the mortal coil, right before your very eyes??? I'll do my best when he returns to work this coming friday, not through offering much, if any, soothing emotion, but through maintaining my own normal cocky brotherly love towards him, meaning horrific insults, and doing whatever needs to be done to make us both laugh, usually at the expense of others...He has already told me that he will return to work quickly, for staying at home, will merely give him more time to reflect, to dwell, to size up the hole that has appeared, finally...On a slightly less negative note, his mother had been talking recently of seeing a man in the garden, waiting to take her away, as well as long ago passed away relatives...food for thought eh?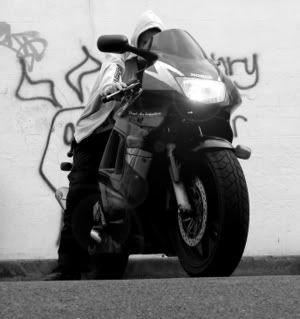 News, football and ranting
http://thedissolutefox.com/
---
Tetrahydrocannabinologist

Posts: 14627
Joined: Sun Mar 30, 2003 1:31 pm
Location: Canada
Contact:
Damn it Dan...do you have any idea how hard it is for me to understand these lengthy posts of yours? You write in such a creative manner, with such colorful vocabulary, that it basically translates into chinese for me lol. Though I understand practically each individual word, the combination of them all in the way you apply them makes it damn freaking hard for me to figure out!

You sound almost like Shakespear or something lol
---
Ganja God

Posts: 6639
Joined: Tue Jul 16, 2002 6:07 pm
Location: south
Contact:
Cheers...Higher...although I am well aware that your post was not intended as a compliment, caress of my ego, its exactly how I am taking it, because its needed. Sitting here next to my hound, listening to the new P.O.S album, and feeling rather down, dejected, lacking the kinda fiercely constantly loving creatures near to me, that/who I need to be content...My friend in need has now returned to work, with a drooping soul, heavy heart and weak candle flame in the wind spirit. I am doing my best to pour my zeal into him, and whilst others gave him hugs, cards of condolences, and his sinhalese customs dictate alms giving, monk readings, chantings of buddhist scriptures at various intervals after the death day,I cornered him before he left the work trenches, gave him a card with a message scrawled...(my 'double black ' brother, no words can soothe the soul and heart, only time...but know that I am here for you in any way you need, as is this bottle of Johhnie Walker Double Black Label whiskey, love, your sinister english brother DanielXX')...along with the mentioned bottle of decent quality spirits. We embraced, heartily.

Maybe my day with him has affected me in ways I couldn't perceive, for I seem negative, alone, morbid, badly pensive...Whilst I can not just appear to others, but feel in my own gut, vicious, mean, judgemental, self righteous...for those who i give my respect and love, and for those i consider innocent of any crime, my capacity of empathy is extreme. I can't turn the tap off, have no control over its insatiable appetite for pain. Maybe this condition, this tendency...is due to the fact that Pain centres us on the Now, more quickly and deeply than anything else we can achieve, state of mind/heart wise...only bliss can compete, over rule, out-muscle within whatever I am more than flesh, blood, water, bones, sinew, ligaments, and sound...so much sound...whether delivered direct from the vocal chords or latent in lines such as these, which erupt with sound in the heads of those who read them...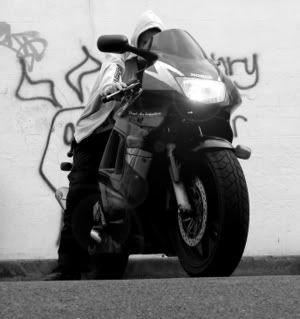 News, football and ranting
http://thedissolutefox.com/
---
Tetrahydrocannabinologist

Posts: 14627
Joined: Sun Mar 30, 2003 1:31 pm
Location: Canada
Contact:
Actually it was a compliment......and a complaint on my behalf too lol

You write to good for a frenchman

It's all good tho
---
Herbal Assassin

Posts: 659
Joined: Thu Jun 14, 2012 10:30 am
Location: ..not home.
Contact:
Mortal world..what happens after you die, blackness. My teacher in thailand died of breast/lung cancer..she didn't do drugs nor drank and didn't smoke, so unfair.
---
Users browsing this forum: No registered users