Connect with your social network account
Moderator: Moderators
Ganja God

Posts: 6635
Joined: Tue Jul 16, 2002 6:07 pm
Location: south
Contact:
So much of our lives are spent working. Careers are carved out, more often through circumstance than the ideal I have in mind for the title of this thread. We do not live in systems which encourage the kind of social system I envisage as utopia...in which people are put to work in a position which marries their passions and talents to a vocation which produces a product useful for society.

What of people who have no talents?? Do they exist?? In those I hate, I can often find no redeeming value whatsoever. I those I love, it is easy to find value which can be shared and is nourishing to the global soul. Yet surely a career must bring the individual, first and foremost, the most satisfaction if it can be called their ultimate job.

Using myself as an example...

I have immense communication skills. I can write. Sometimes brilliantly, often competently. Whilst those closest to me suggest I should be writing books, that would take away the social interaction I gain from working in customer service roles. And the thing there is, that I wouldn't be able to write well if I wasn't colliding with many different kinds of people everyday.

The statement has been made many times, that I should simply do both. Yet how???

My savage Queen has very obvious talent with clothes. Should she focus on making clothes?? Dressing people?? If so, how??

My ultimate job would be as an accomplished writer, journalist, free to write very subjectively, meet people, interact, paint a scene with my words. I am nowhere near that. And such is my anemic stance towards the professional writers crowd, even the accomplished, fancy poets, I am likely to remain this way inclined.

Is there a system which promotes individuals to marry their major passions to a career?? Do any of you do so?? or have aspirations of doing so?? What is your ultimate job??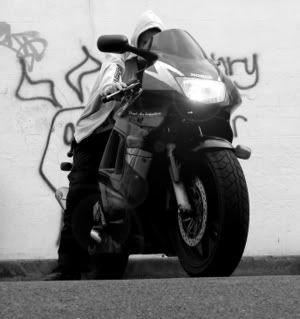 News, football and ranting
http://thedissolutefox.com/
---
Bonghead

Posts: 456
Joined: Sun Jul 15, 2007 3:33 pm
Location: Co. Antrim
Contact:
If everyone did the job according to their passions then nothing would get done... No one really has a passion for every job that's being done in the world, and every job needs to be done. Unfortunately.

In the worst case scenario a majority of the world would all have a common factor, say singing. Then there would be an overwhelming population of singers. As the population of singers breeds and increases, the popularity, conformity levels of wanting to be like the rest of the world mimics the dominant race of passionate singers because that has what the world has, as a majority, decided is something to be passionate about. Before you know it no one will have a passion for farming any more and food production will drop dramatically..... But that's worst case. We could all be scientists.

I believe education would be an example of a system which promotes individuals to marry their major passions to a career. Though it more than likely isn't being used by its users to its full potential. Probably because careers aren't everything. There's so much more.

My ultimate job would be President of the World.
Four star familiar.

---
Herbal Assassin

Posts: 978
Joined: Fri Aug 18, 2006 12:38 pm
Location: Norway
Contact:
Makes you think about Raskolnikov and his idea doesn't it?
---
Intellecutally Wasted

Posts: 7745
Joined: Sun Aug 03, 2003 8:19 pm
Location: Home of the Sioux!
Contact:
Ill get back to this in more detail later, but I believe I am currently doing the job that utilizes my skills to maximum potential (research/development and education). I've already had my ideal jobb though (beekeeping). If I could make a livable and expendable income off of beekeeping I would have stayed with it.
Get busy living or get busy dying.
---
Moderator
Posts: 1223
Joined: Mon Oct 20, 2003 12:19 pm
Location: Manchester, uk
Contact:
I'm not entirely sure I could narrow down my ultimate career to a specific job title, but it definitely wouldn't be my current job. I'm a community carer/ support worker, which although it ticks quite a few of my desirable employment boxes (emotionally enriching, helping people, getting to meet people from all walks of life) it also has quite a lot of negative sides too (piss poor pay, super long hours (7am-11pm, losing people you become attached to, being threatened verbally and physically on occasion, getting a bad back, etc). In it's bluntest possible form I wipe arse instead of kissing it and because that sits better with my moral code its a compromise I'm willing to make. I'm not saying thats what is right for everyone but it works for me.
I had thoughts once of becoming a teacher cos I think kids are wicked, I like helping people, decent wage, good holidays, etc but I lack the confidence to see it through, I'm more of a background person, so I thought I might try out for a teaching assistant instead. In an ideal, completely devoid of reality world however, I would be a beta game tester for all upcoming rpgs and strategy games/artist/author/large scale plantation owner who also owns an animal shelter specialising in rabbits
Although some people may be attracted to a job by the social status it holds, I dont think job roles define a person or are a measure of their intellect. Some of the most intelligent people I know have been taxi drivers /cleaners and most of the more depleted in intellect have been in managerial positions. Perhaps certain personalities do tend to be attracted to certain types of work, as an example based on personal experience and observations, it seems most cops tend to be anally retentive personalities, and alot of social workers suffer from messiah complex's, and I don't think that is purely coincidental.
Me importa un pimiento...
---
The Iron Lungs of Wales!

Posts: 1835
Joined: Thu Nov 09, 2006 7:27 pm
Location: somewhere in the vallies
Contact:
unfortunately i think there are far too many shit jobs that Need doing for everyone to have their ideal job.... but i do think benefit scroungers and dole-dwellers should just be herded into these jobs, mainly because i cant determine a single passion of theirs that doesnt involve TV, wasting ones life on drugs (not like us, actualy wasting their life away like) and just breeding to get more money.
they should either be culled or forced into minimum wage, monotomous work....

myself, i would love to be a martial arts teacher, though i am a long way from being skilled and educated enough to competently teach others the skills i have already, it is definately a pipe dream, and one i hope to have as a full time job rather than a something on the side for extra cash.
i do wish to join the field of alternative health therapy (massage, acupuncture and such, aswell as hopin to learn bowens therapy, and whateva i can find)
i kno i enjoy that kind of work after 6/7 months in a salon (college salon, but a paid salon non-the-less) in which i provided massage and reflexology treatments. Its hard work, but rewarding, and i wouldnt mind it as a primary career.
But at the base of it all, the main pleasure i take from this is the knowledge that all my experiance would amount to "the better you know how the body works, the easier it becomes to take apart"
dno who thats a quote from, some ninja like, but its always stuck with me.
anywho, ranted on enough i thinks.
interested to read on in this topic though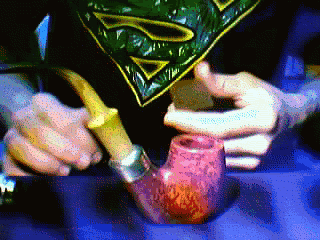 <- My old account
---
Users browsing this forum: No registered users