Connect with your social network account
Moderator: Moderators
Tetrahydrocannabinologist

Posts: 14627
Joined: Sun Mar 30, 2003 1:31 pm
Location: Canada
Contact:
Dalton Ghetti creates unique art by carving miniature sculptures into pencil lead without the aid of a magnifying glass.
To make his wonderful creations, the artist uses three basic tools - a razor blade, sharp knife, and a sewing needle.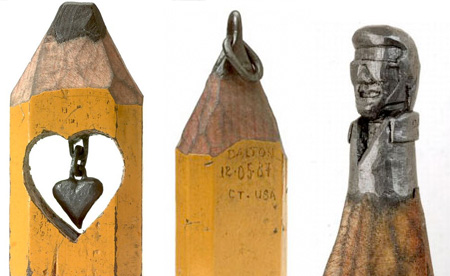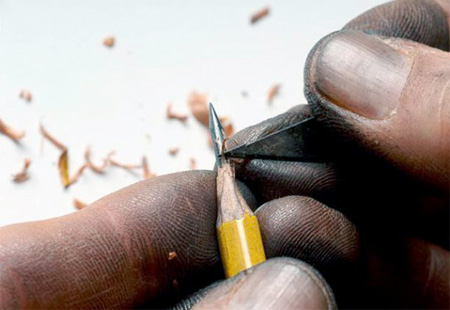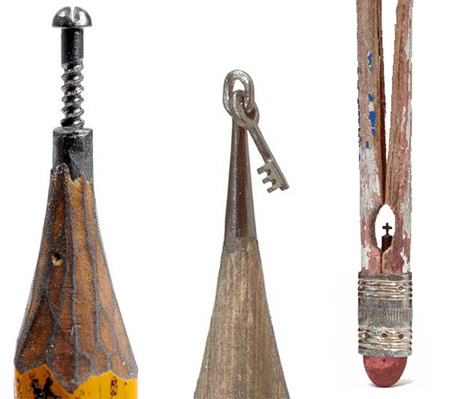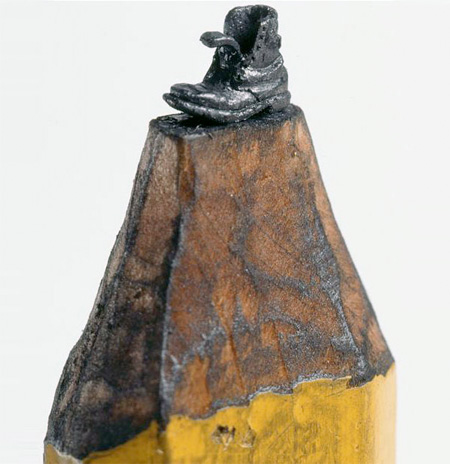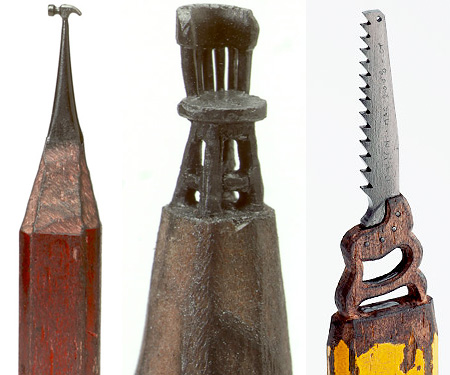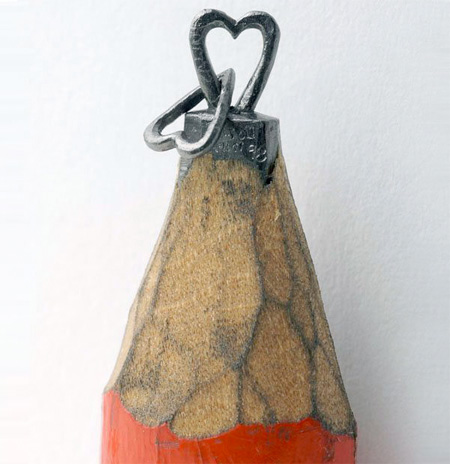 ---
Herbal Assassin

Posts: 978
Joined: Fri Aug 18, 2006 12:38 pm
Location: Norway
Contact:
saw this some time ago, in a newspaper I think, or maybe just the newspapers web page, but still... pretty damn impressive
---
Ganja God

Posts: 4342
Joined: Wed Feb 08, 2006 12:09 am
Location: Sarnia
Contact:
higher do you have stumble upon?
because whenever you post art stuff its always things ive seen on stumble
---
Sir Toke-a-lot

Posts: 2783
Joined: Wed May 04, 2005 8:57 am
Location: Glasgow, Scotland
Contact:
Whooah, man, that is crazily...precice. Reminds me of the guy who draws stuff on bits of dust or something.
:scratchs:
---
Tetrahydrocannabinologist

Posts: 14627
Joined: Sun Mar 30, 2003 1:31 pm
Location: Canada
Contact:
AbbyRoad wrote:higher do you have stumble upon?
because whenever you post art stuff its always things ive seen on stumble
Nope, most of it comes from Toxel
---
Ganja God

Posts: 4342
Joined: Wed Feb 08, 2006 12:09 am
Location: Sarnia
Contact:
you should download the stumbleupon toolbar
---
Ganja God

Posts: 5763
Joined: Tue Oct 11, 2005 12:50 pm
Contact:
---
Tetrahydrocannabinologist

Posts: 14627
Joined: Sun Mar 30, 2003 1:31 pm
Location: Canada
Contact:
---
Ganja God

Posts: 5763
Joined: Tue Oct 11, 2005 12:50 pm
Contact:
---
Users browsing this forum: No registered users