Thought i would show all you guys what the Stoner of Zelda carrys around with him.
P.S. I'm a little organized.
Tin One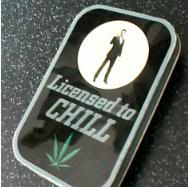 Rarely used. Small, portable, flashy tin used for quick trips and visits.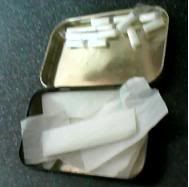 Contents:
One empty Ziplock bag (Bottom, unseeable)
Spare filter tips
Extra Rizla
Adventurer Tin
Slightly bigger, more practicle. Everyday use, for unplanned stoner visits and encounters.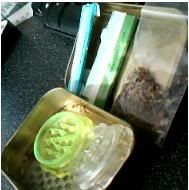 Contents:
One 8th Weed Ziplock bag (Empty)
One Ziplock back with tobacco
One Grinder Green/Transparent
One ZigZag rolling paper (Natural Gummed)
One blue Rizla
Small fragments of tobacco (Bottom unseeable)
It also has the capacity to store king sized Rizla, so that's why i favorite it over my Smaller one.
Feel free to comment