Connect with your social network account
Moderator: Moderators
Ganja God

Posts: 6635
Joined: Tue Jul 16, 2002 6:07 pm
Location: south
Contact:
I was heading to grab a half ounze last week...but as I had to wait until 9pm to set off, I drank a few vodkas first, assuming that as I was stopped and questioned by the cops last week, that my chances of capture and arrest were now slim for a while...so imagine how I felt, when brimming with finnish firewater, and nearing my destination I saw several police wagons, the traffic up ahead slowed to a crawl and several massive signs projecting DRUG PATROL...as I was wearing my new full armour, I decided, fuck it, i will plough onwards, and if they do wave me to the EXAMINATION bay, I will be forced to test this two wheeled beast to its true capabilities. ANd as luck would have it, they stopped the car in front of me, and the car behind, but waved me onwards...I grabbed my half ounze, and took an alternative route home. The problem with my bike is that even when stationary, it looks like its going 200mph. Still, had I suddenly jumped out of the traffic line, so close to the cops, no doubt they would have given chase, and whilst I was not carrying any drugs ON my person, I was certainly carrying too much of one drug WITHIN my person...

Its fair to mention, that there was a part of me, which truly wanted to ride through them on the way home, just to see if they stopped me, and forced me into that desperate PRISON or EVASION WITH THE CHANCE OF DEATH, for the latter would have made me feel more alive than I have done for many moons...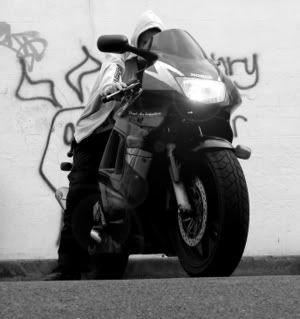 News, football and ranting
http://thedissolutefox.com/
---
Tetrahydrocannabinologist

Posts: 14627
Joined: Sun Mar 30, 2003 1:31 pm
Location: Canada
Contact:
Damn, they have drug patrol roadblocks? Never heard of that before...around here they do those for alcohol. What do they do?
---
Weedguru Grampy

Posts: 4117
Joined: Wed Dec 01, 2004 8:33 pm
Location: Nova Scotia, Canada
Contact:
I know I'm not your mother, brother, or related in any way but hearing that you're riding your beast of a machine while under the influence of alcohol makes me worried.

Just my 2 cents.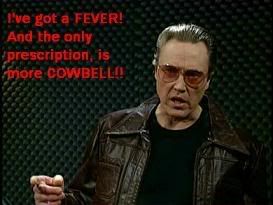 ---
The Duke of Dope

Posts: 1388
Joined: Tue May 29, 2007 5:00 am
Contact:
In my experience, I never never go where cops are. When I have, I have always been stopped and searched by them. I am often seen making uturns on sidewalks when cops are near.
When the going gets weird, the werid turn pro.
HOW CAN SO MANY YEARS COME TO PASS WITHOUT ANYONE TELLING ME I SPELLED WEIRD WRONG?
---
Users browsing this forum: No registered users